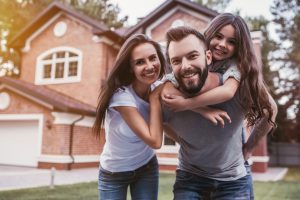 Family Home Loan Texas provides dedicated consulting and guidance as you navigate mortgage matters, with no cost pre-approval and help to secure home purchases with as little as 3% down. We make the process of securing custom loans fast and easy, and we do so while taking your needs, current finances, and long term plans into consideration.
We offer no-cost and no-obligation approvals to help you make sure that your next steps are the right ones! We service conventional (fixed-rate) mortgages, adjustable-rate mortgages, Federal Housing Administration (FHA) mortgages, Veteran Affairs (VA) mortgages, jumbo loan mortgages, balloon mortgages, and more. We also help our clients take advantage of home equity by assisting with reverse mortgages and refinancing.
Call us so that we can understand your unique situation and service your loan efficiently and intelligently. We are here for you, because at Family Home Loan Texas, it's not just a loan, it's a relationship.
Give Us a Call Today
Family Home Loan Texas was founded by loan originator and long-time mortgage professional Rob Bramer. Rob has helped clients secure the loans they need both locally and nationally and can help you get the loan you need to live life on your terms. Call 1-800-990-LEND (5363) to speak with Rob about your home loan needs, including refinancing and reverse mortgage loans.