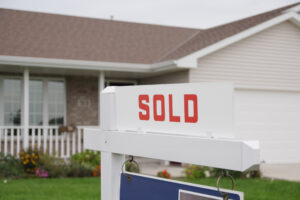 Not every home purchase is as simple as securing a place for the owner to live. FHL Texas can help you with different kinds of homebuying, such as the purchase of a second or vacation home or an investment property. Buying property for investment purposes can help you in the long term in exciting ways. However, it can also bring certain challenges both before and after you buy. Because this kind of purchase is different from regular buying, you can run into challenges you never faced before when it comes to homeownership. Fortunately, you have our experience to draw from! From your initial consultation through the securing of the right loan, we can help you achieve your goal of property investment. We are also here to support people who hope to refinance investment properties that they already own.
The Right Property Can Offer Lasting Benefits As An Investment
Simply put, what separates investment properties from traditional purchases is that your investment purchases are made to help you turn a profit over time. The purchase is one that you can make yourself, but you also have the option of investing with a partner or small group. When you have the right home secured, it can provide an exciting long-term value. Continuing to draw this kind of passive income can help you prepare for retirement, set aside money for new investments, and generally build your nest egg. With that said, the purchase is more complex than the one that you made to secure your own home. Even an experienced buyer can depend on guidance in order to successfully secure a property to be used as an investment.
FHL Texas is ready to answer the different questions you may have before entering into investment real estate. You can learn what to look at in terms of your own finances and plans, and you can find out how a property can become a lasting windfall.
What Makes An Investment Purchase Different From Purchasing A Home As A Residence?
Buying an investment property and buying a home where you intend to live can seem like the same transaction. However, there are different considerations that you should have. The types of loans available to you differ, as FHA loans are not available for investment purchases. You will also not be able to secure a reverse mortgage with a property you own but do not use as a primary residence. Both buying and refinancing in this context can be more difficult, but with the right guidance, you can see significant value from doing so.
Another factor to keep in mind is that your investment will come with different responsibilities than traditional homeownership. To make the most of it for the long term, you should prepare for different factors like maintenance, building tenant relationships, and general upkeep. You should also confirm that the property you want will serve you well in the long term by considering its location and condition.
What To Look For In A Potential Investment
In some ways, looking for the right investment property is similar to looking for a home where you want to live. The location matters, as does the condition of the house that you want to secure. There will be advantages to buying a cheaper space that needs more work, but it comes with an obligation that can be harder to meet than you realize. With that said, you will be thinking of how the property will appeal to a renter, not to yourself. That means the features that make a location desirable can differ. It can also change what makes the home itself appealing.
When it comes to the space itself and its condition, you may benefit more from a place that needs more work because you can have an interest in modifying a space to accommodate multiple tenants. These are not the only factors to consider. FHL Texas can offer more than just details on loan terms. We also offer guidance to make the advantages and experiences of investing more apparent.
A New Property Can Also Provide You With A Second Residence To Enjoy For Yourself
There are different reasons why people who do not want to leave their home will choose to buy another property. You can look at purchasing as an investment opportunity, but it can also be a way to secure your own vacation space! We can talk to you about the purchase of a second home or a vacation home. As with investment properties, this can come with different requirements than you are used to, which is why more experienced help matters.
We Can Help You Find Different Ways To Secure Funds Through Homeownership
You can take advantage of an exciting investment property and build on your savings, but you should know that this is not the only way FHL Texas can help you when it comes to your long-term plans. In fact, you may be able to use your primary residence, and the equity it contains, to add to your available funds. We can offer insight into the benefits of a reverse mortgage, which lets you borrow against your equity and take money to use as you see fit. For homeowners who are 62 or older who are good candidates, this can be a great way to prepare for retirement, make repairs on your home, or enjoy different types of investments!
Talk To FHL Texas About Purchasing An Investment Property!
Investing in property can be exciting, but it can come with challenges. FHL Texas can help you understand what it means to be ready to take this step, and what it will take to successfully purchase a property you want to invest in. We have experience in different aspects of homebuying and refinancing, and we can help you make the most of these different matters. Whether you are ready to find your first home or investment property or have a long history in real estate buying, we are here for you! For more information, please call FHL Texas at 1-800-990-LEND (5363).