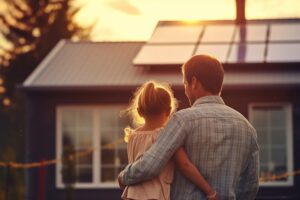 If you are looking to increase the amount of real estate holdings in your portfolio, it is important to find a trusted advisor to help you through the process. Even though you might be familiar with the steps in buying a home, each new time brings a host of different circumstances. If you have reached the age of 62, you have new possibilities available to you through a home equity conversion mortgage, commonly called a reverse mortgage.
With our team of expert financial advisors and loan originators at FHL Texas in Frisco, TX, you can make the moves that are right for you and your family. Talk to our team about your options, including an FHA-backed HECM loan, to help you afford that second home. Many seniors are making their way into rental property as a way to generate passive income, and this is a great way to help you to achieve that goal. Whether you are focused on short-term rentals or want a consistent tenant, a reverse mortgage can help you by converting your existing home equity into liquid capital that you can actually use. Do more with your money with a HECM loan!
HECM Loans Help You To Have More Control Over Your Money
When you reach the age of 62, take some time to meet with your financial advisor about your new possibilities. This is because at that point, you have access to an additional way to manage your money.
For most seniors, a substantial portion of their net worth is tied up in their home. While there are certainly benefits to this approach, it means that you might feel a little limited when it comes to future investments. An FHA-insured HECM loan helps you to have a little more financial flexibility by converting your existing home equity into cash.
Can A Reverse Mortgage Be An Investment Driver?
For those who have heard about reverse mortgages, it can be a bit confusing at first. How do these work, and how can they benefit your family? These are just two of the many questions that you might have about HECM loans.
Reverse mortgages are a different kind of loan. Rather than paying it off over time, you can repay it when you decide to leave your home. These loans can be used for a variety of uses, including the purchase of a second home. Whether you want to generate passive income by renting out the property or if you'd like a vacation space closer to your family, an FHA-backed HECM loan can help you to expand your real estate portfolio!
Learn More About Reverse Mortgages With FHL Texas
When you need to know more about how HECM loans are helping seniors to do more with their money, give us a call. Talk to our team by reaching out to FHL Texas in Frisco, TX with a call to 1-800-990-LEND(5363)!