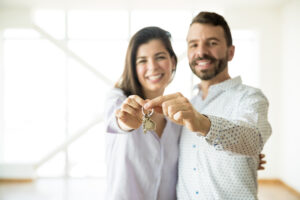 If you are thinking about making the leap from rentership into owning your own home, it can feel a little overwhelming. How much should you save for a down payment? Is the additional work worth it? You may have a million questions that are running through your head, and without a trusted guide, it may feel easier to continue renting your home. But there are decided benefits to homeownership, you just need to know your next steps!
With our team of loan originators and financial experts at FHL Texas in Frisco, TX, you have a guide to help you understand the ins and outs of buying a new home. Take some time to meet and discuss your options as a first-time homebuyer, and while you are here, be sure to ask all of your questions. The real estate market is more competitive than ever, so knowing your next steps is key in finding and securing a home in the Metroplex that can suit your needs for years to come. Give us a call and schedule your appointment today!
Have You Been Thinking About Making A Change? Learn About Your Options
If you and your family have been wanting to move away from renting your home and into ownership, what has been holding you back? For many families, the process can seem daunting, as they do not truly understand how it works. When you want to know your next steps in purchasing your very own home, take the time to meet with a team of financial experts to learn about positive ways to achieve your goal.
These days, the real estate market is competitive due to a number of factors, such as a limited number in available housing. This means that you have to deal with stiff competition, and taking steps like securing pre-approval can help you to show sellers that you are a serious buyer.
How Pre-Approval Improves Your Chances Of Securing That New Home
For first-time buyers, many parts of the process can be confusing; pre-approval can be one of those areas. What this means is that you have worked with a lender to show your readiness to purchase a home, and it can be a real help in speeding things along. With pre-approval, your lender takes a deep look into your finances and credit history to determine your ability to pay back your home loan. This can give a seller the peace of mind in knowing that you have already secured funding for the sale!
Learn More About Buying A Home With FHL Texas
When it is time for you and your family to move into homeownership, speak with a trusted local financial team about all of your options. To learn more about how pre-approval can help you, give us a call at FHL Texas in Frisco, TX by calling 1-800-990-LEND(5363)!