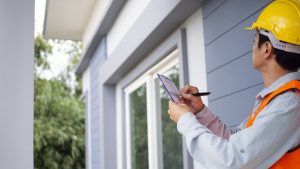 Home inspections are an essential part of the home buying — and selling — process. In fact, it is one of the first steps, along with getting pre-approved. As a buyer, an inspection allows you, via the help of a trained professional, to make sure there aren't any major defects with the house you're about to purchase. Moreover, in the case that there are notable issues, you can either negotiate the price down to make up for you fixing the problems in the future or potentially have the seller fix them before your purchase of the home. In today's blog, Family Home Loan Texas talks about what you should expect from inspections and the important role they play in buying a home. 
What You Should Expect As A Buyer
Luckily, if you are purchasing a home, the inspection process doesn't require too much effort on your end. First, you will hire an inspector to thoroughly look over the house you are about to purchase. On average, their rates typically run from about $300 to $500, but this can fluctuate depending on your location and the size of the house. Once hired, your inspector will spend several hours at the house looking over it from top to bottom. Even though it isn't required, it is recommended that you accompany the inspector, so you can have another opportunity to really get a feel for the house — warts and all. Once it is complete, your inspector will take a few days to write up a report to send over to you. 
We know it can be intimidating to see a lot of items on the report, especially if you are a first-time homebuyer; many will probably be minor and won't require much effort or time to fix. That said, this is the time where larger issues could become apparent. Structural, plumbing, and HVAC problems are some of the more notable ones that will likely require negotiations with the seller. 
When You Should Negotiate
If your inspection comes back with just minor issues, you'll probably be able to proceed to purchase the house smoothly. However, with larger problems, you will need to take some additional steps. If anything major is uncovered — like structural issues, water damage, mold, or other safety issues — you have several options. First, calling in a specialist is a good option. This person will specialize in the issue at hand and provide more information and recommendations. Additionally, they can give you a better sense of if you'll need to fix it and, if so, how much it will roughly cost. 
If there are major costs adding up, you should probably negotiate with the seller about how to deal with the required fixes. The advantageous options are either having the seller fix them as a condition of you buying the house or, if they don't want to deal with it, lowering their asking price to accommodate you fixing them. No two situations are alike, so you and the seller will have to work out your own agreement that suits both parties. 
Examples Of What Inspectors Look For
Some of the things inspectors look for include: 
Central air conditioning system 

Interior plumbing and electrical systems

Roof

Attic, including visible insulation

Walls

Ceilings

Windows and doors

Floors

Foundation
While this list is not exhaustive, it gives you a good idea of what the person you're hiring will look at. 
Contact Us To Learn More About Home Inspections
Contact us today, so we can help you through every step of the home buying process, including home inspections. Family Home Loan Texas was founded by loan originator and long-time mortgage professional Rob Bramer. Rob has helped clients secure the loans they need both locally and nationally and can help you get the loan you need to live life on your terms. Call 1-800-990-LEND (5363) to speak with Rob about your home loan needs, including refinancing and reverse mortgage loans.