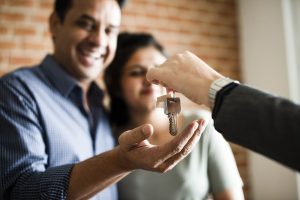 If you're beginning the search for buying a house, pre-approval is typically one of the very first steps. It can seem particularly intimidating for first-time buyers, but in reality, it is a very straightforward process that ultimately streamlines the entire home purchasing experience. In today's blog post, Family Home Loan Texas tells you everything you need to know about the pre-approval experience and will hopefully assuage any fears you might have.
What Exactly Is Pre-Approval?
It is when a lending institution takes a thorough look at your financial situation to determine the amount of money you should be spending on a house. It is a hard credit pull — which means your credit score might take a small hit — that ultimately informs sellers if you have sufficient means to be buying their house. After a pre-approval is conducted, you will have an official letter stating your purchasing power. It is important to note that this is different from pre-qualification, which is a soft pull that doesn't affect your credit. This is done more to let buyers have a sense of what they might be able to afford. Think of pre-qualification as an unofficial step before the more official pre-approval.
There Are Many Benefits
Not only do many sellers require the approval letter, but having one benefits you personally as well. Searching for a home is intimidating — especially now when so many are on the market. A pre-approval accurately lets you know what you will be able to afford, effectively setting parameters on your search. It also lets you move quickly and shows the seller that you are serious about making an offer. If there is a house you like, having a letter will minimize the back and forth between you and the homeowner, leading to a faster selling and negotiation process. Homes are being sold extremely quickly these days, and pre-approval allows you to be at the front of the line as a serious buyer.
What You Have to Do
Before a lender undergoes its end of the process, you will need to gather several financial documents. These usually include a month's worth of paystubs, two years of either tax returns or W2's, and quarterly account statements for your various assets. You will also want to have your credit score on hand. Ultimately you want to have an accurate representation of your budget.
Contact Us to Learn More About Pre-Approval
At Family Home Loan Texas, we want to help you find your dream home. Please contact us at 1-800-900-LEND. You can also apply now online on our website. We look forward to hearing from you and working with you to put you in a new home.