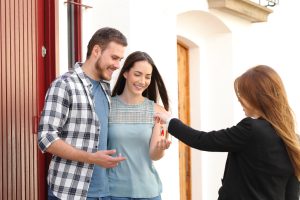 Being in a position to buy a second home is exciting. Whether you want a cozy cabin in the mountains or a window-filled house on the beach, having another home will open up another chapter in your life. While it will surely be thrilling, there is a lot to know before moving forward. From credit score requirements to financing options, there is quite a bit to understand. In today's blog, Family Home Loan Texas discusses everything you need to know about buying a second home.
Can You Afford It?
Even if the second house you are looking at is affordable, there are certain costs you might not expect associated with purchasing another residence. While you are already familiar with things like monthly mortgage payments, homeowners insurance, and property taxes, the loans available to you when buying a second home are more limited. For instance, when buying your primary residence, you could have used an FHA-insured loan, which allows for lower down payments and credit scores. This, however, is unavailable when getting a second home. Because of this, you will need to have more money available. There are luckily several ways to go about it.
Payment Options
As noted above, you need to have more assets available when buying a second property. There are several ways to go about getting another home. If you have enough saved up, you can buy the house with cash. Not many people can swing this, but if you do have the funds, it is the simplest way to purchase the house, as you won't have to deal with a mortgage and monthly payments — outside of insurance, upkeep, and taxes. If you qualify for a reverse mortgage, you could also go this route and use the money you receive to help pay for a second home. Finally, you can take out a traditional mortgage. For this, you will need a higher credit than you might have had for your primary residence. Moreover, you will need to put down close to 20% for your down payment. You will also have a higher interest rate for this home. 
Contact Us To Learn How We Can Help You Buy A Second Home
While buying additional property can seem daunting with the lack of flexibility offered by lenders, we can help you navigate the whole process. Family Home Loan Texas was founded by loan originator and long-time mortgage professional Rob Bramer. Rob has helped clients secure the loans they need both locally and nationally and can help you get the loan you need to live life on your terms. Call 1-800-990-LEND (5363) to speak with Rob about how he and his team can help you find the second home of your dreams.