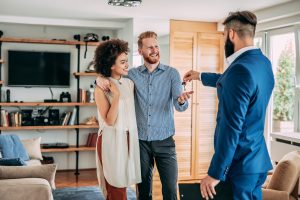 Whether you've purchased a home before or you're a new buyer, the process of getting a mortgage can seem intimidating. We are inundated with advertisements and information that can muddy our ideas of what the process actually entails. This can certainly seem like a deterrent to some, but we are here to help show you that buying a home is more attainable than you might think. In today's blog, Family Home Loan Texas walks you through every step of the home loan process. 
The First Steps
Before you decide on a dream home, you need to figure out your budget. You should start by looking at homes that you can afford. Getting pre-approved goes hand-in-hand with knowing your budget. Pre-approval consists of receiving a letter that shows how much money a mortgage lender has approved you to borrow. It is based on your savings, credit, and income. It shows the seller that you can, in fact, buy their home, which tells them you aren't wasting their time. 
Buying The Home And More
Once you are pre-approved, sellers will be more likely to take you seriously as a buyer. Once you find a home and make an offer, it will hopefully be accepted. If it is, you will then need to order a home inspection. This is an opportunity for you to see if there is anything substantial wrong with the house. If there is, you can negotiate with the seller to either have them reduce the price or to fix the issues before you take ownership. This is ultimately your last chance to negotiate the price before closing. 
What Happens After Finding Your Dream House
Once you decide on the house and negotiate a price, you will need to shop around for mortgage lenders — if you don't go with the one who wrote your pre-approval letter. For this step, you will want to find the one who offers you the best rate and terms of your loan. Your rate will depend on your financials as well as the type of loan you get. If you qualify for an FHA loan, you will have a lower down payment. If you can get a VA loan, you should look into this type seriously. Ultimately, you will want to ask different lenders what type of loan you qualify for and go with the one that best fits your needs.
After you find a lender you like, you will need to submit a mortgage application. Most of the application would've been completed during the pre-approval stage, but you will still need a few documents. The lender may also request updated income and asset documentation — like pay stubs and bank statements. If all goes well, you will probably receive a loan estimate within three business days. 
Final Steps
Once you've applied for and gotten a mortgage, your lender will arrange for an appraiser to provide an independent estimate of the home's value. The appraisal ultimately lets you know that you're paying a fair price for the home. Moreover, in order for the loan to be approved at the established purchase price, the home will need to be appraised to confirm this amount. Next, the mortgage will need to be underwritten, which is when the lender decides if they will approve you for the mortgage. If they do, you will be able to close on the house. This consists of you signing a lot of papers, but the final numbers should look similar to the loan estimate you received earlier. If everything is in order, you will shortly be the owner of a new house. 
Contact Us To Learn More About The Home Loan Process
We are happy to tell you more about the entire home loan process. Family Home Loan Texas was founded by loan originator and long-time mortgage professional Rob Bramer. Rob has helped clients secure the loans they need both locally and nationally and can help you get the loan you need to live life on your terms. Call 1-800-990-LEND (5363) to speak with Rob about how he and his team can help you through the home loan process.