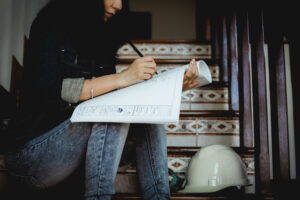 It is easy to get lost in the excitement of buying a house — especially if it is your first time. After you spend months looking for the perfect home and finally find it, all you want to do is celebrate your looming homeownership. While it is important to take the time and bask in your accomplishment, you mustn't get too distracted because there is still work to be done. Before you close on the house, you need to get an inspection done. In today's blog, Family Home Loan Texas discusses what home inspections consist of and why they are so important.
What Exactly Is a Home Inspection? 
It is when a qualified, independent inspector comes to the home you are buying — or selling — to thoroughly look it over to make sure there are no major issues with it. While you don't need to accompany them, it is still advisable to do so; this will likely be one of the last times you will see the house before closing. Plus, you can see firsthand any potential issues. The inspector will look closely at virtually everything, including the roof, the attic, HVAC systems, plumbing, electrical wiring, the foundation, ceiling, doors, walls, and more. Needless to say, this is quite an exhaustive process, and after they are done looking, they will compile a list and present it to you. 
What Happens After Inspection?
Once you receive the list you are given, you will probably see a lot of items on it, which can seem daunting, especially as a first-time buyer, but chances are most of them will be minor. If this is the case, you can go ahead with the purchase as planned. However, if there are bigger issues, like ones with the foundation, air conditioning unit, or water damage, it will likely be in your best interest to begin negotiations with the seller. 
The first step will be consulting a specialist in whatever issue there is. This person will be able to tell you how substantial the damage is and provide a rough estimate of the cost to remedy it. If the prices of repairs start stacking up, you should talk to the seller about solutions. The two most common options are either having them fix the issues before you move in or having them lower the price to account for you having to repair them. You and the seller can negotiate to find the best option for both of your needs. It will be in their best interest to promptly find a solution because they surely do not want to go through the entire selling process again. 
Call Us To Learn More About Home Inspections
While this is one of the earlier steps of the home-buying process, we are here to help you from beginning to end. Family Home Loan Texas was founded by loan originator and long-time mortgage professional Rob Bramer. Rob has helped clients secure the loans they need both locally and nationally and can help you get the loan you need to live life on your terms. Call 1-800-990-LEND (5363) to speak with Rob about your home loan needs, including reverse mortgage loans.