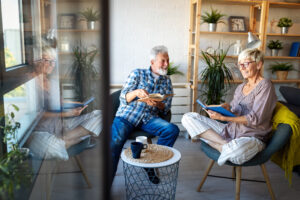 If you have never owned a home, the checklist of things you need to do before buying one in addition to what you need once you do can seem daunting. Luckily, there are many resources available to help you stay on track throughout the entire process. One particularly important element of homeownership is maintaining insurance. This is not only recommended but is also required by mortgage companies before you take out a loan. In today's blog, Family Home Loan Texas talks about the importance of homeowners insurance and what it covers.
What Does It Provide?
While there are many different kinds of coverage, there are certain elements that almost every policy provides. It pretty much always covers interior and external damage to your house as well as personal liability for any damage or injuries incurred within it. Additionally, insurance covers hotel stays or rentals if you cannot be in your home due to damage. Moreover, policies also cover the contents within your home. When you get a policy, you will be able to customize the amount based on the value of the house and its contents. Overall, it keeps you covered in case anything occurs. Again, insurance is required when you buy a home.
What Isn't Covered
Natural disasters, "acts of God," and damage caused by war are not usually covered. However, you can take out specific kinds of insurance, also known as riders, to supplement your insurance and protect yourself against natural disasters. This is particularly important if you live in a place that is prone to flooding, tornadoes, or hurricanes. You should consult a professional or other homeowners to help you determine what type of policies are recommended in your area. While paying extra each month isn't ideal, it is certainly worth it should any big disasters strike; you want to have your bases covered.
What Types Of Coverage Are There?
You can customize your policy to cover as much or as little as you want. Typically, the more you pay each month, the better your insurance will be. That said, you don't need to have an exorbitantly high coverage if your total cost of possessions is on the lower end because you are a new homeowner. There are three main types of coverage that you should be aware of. 
Actual Cash Value covers the cost of your home and the value of your items. This factors in depreciation, so the value will decrease over time; what you pay for any item will not be the amount your insurance pays you. Replacement cost does not factor in depreciation, so you will get enough money to fully rebuild your house and replace all of the items you lose — up to the total value of the policy. The most comprehensive overage is a guaranteed replacement value policy, which pays whatever it costs to repair or rebuild your home, even if it costs more than your policy limit.
Learn More About Homeowners Insurance
We are here to help you better understand homeowners insurance. Family Home Loan Texas was founded by loan originator and long-time mortgage professional Rob Bramer. Rob has helped clients secure the loans they need both locally and nationally and can help you get the loan you need to live life on your terms. Call 1-800-990-LEND (5363) to speak with Rob about how he and his team can help you through all aspects of buying a home — including insurance.