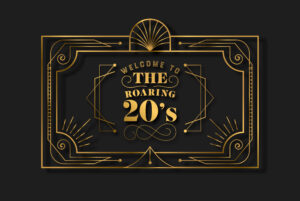 What a week it has been since our last community blog. We had our first tornado advisory of the year, which is a sure sign that Spring is here. We luckily made it through, and now we can finally enjoy our free time this weekend. As always there's a lot to do around the DFW metroplex, and we will be well-served to check out as many events and activities as possible. That way, by the time we go back to work on Monday, we will feel like we got plenty of action in and won't have to listen to our coworkers' exploits with a sense of FOMO. In today's community blog, Family Home Loan Texas highlights some of North Texas' top family-friendly events this weekend.
Harlem Globetrotters
The Harlem Globetrotters is an incredible, uniquely American experience. This jaw-dropping basketball team puts on an incredible show filled with amazing ball tricks that are borderline acrobatic. Even if you have seen them before, for this visit they will be putting on an all-new show, complete with a sky-soaring, in-game dunk contest. If you arrive early at the American Airlines Center on March 27th, you'll be able to get some shots up and show off your moves on the court, so be sure to grab a ticket that includes the Magic-Pass pre-show. You can learn more and purchase your tickets here.
Jazz Age Sunday Social
We may be living in the 20s at the moment, but now you have the opportunity to experience the 20s from a century ago. The Jazz Age Sunday Social at Dallas Heritage Village celebrates the roaring period and is a celebration of this unique era of American History. It is free for kids to attend with plenty of activities for the little ones. There is a charge for those 21+ but that is because they will be slinging drinks from the era. There will be fantastic live Jazz, and visitors are encouraged to wear their finest 1920s fashion. You can learn more and grab a ticket here.
The Oddities & Curiosities Expo
If you and the family are into all things creepy, strange, and bizarre, there is no better way to spend your Saturday than by visiting the Oddities & Curiosities Expo in Fair Park. This is a traveling event that includes the top vendors and artisans of spooky and strange wares. This is a great time to buy gifts for your favorite weirdo or to learn a completely new hobby. In fact, there are special tickets for those who want to take a taxidermy class while you are there. Learn more and buy your tickets here.
Contact Us to Learn More
If you have the scoop on other great events happening around the metroplex, we'd love to hear about them. We might even feature them in our next community blog!  Family Home Loan Texas was founded by loan originator and long-time mortgage professional Rob Bramer. Rob has helped clients secure the loans they need both locally and nationally and can help you get the loan you need to live life on your terms. Call 1-800-990-LEND (5363) to speak with Rob about how he and his team can help you through all aspects of buying a home — including refinancing and reverse mortgages.