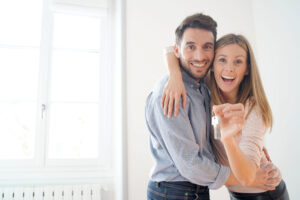 The home buying process can seem daunting, especially for those who have not been through it before. It is admittedly complex, and there are more steps involved than you may expect. Because of this, it is essential to learn as much as you can before beginning this journey, so you do not find yourself overwhelmed or scrambling once it is underway. One of the steps that cause confusion for buyers is escrow. This occurs between the time the seller accepts your offer and when you get the keys to your new home. In today's blog, Family Home Loan Texas discusses escrow and what you need to know about it before beginning the home buying process. 
What Is Escrow?
An escrow account is an account that a third party manages and holds money or other valuables on behalf of a buyer and a seller. When purchasing a home, the buyer places their earnest money in this account, and it is held until the time you close on the house. Earnest money is also known as a good faith deposit, and it ultimately goes towards your down payment once it is released. This essentially shows the seller that you have the money to pay for the house and that their time isn't wasted. The escrow agent can be a title company, a bank, or a private individual. 
How It Fits Into The Home Buying Process
The first step of this process is to open an escrow account and provide your real estate agent with your earnest money. They then place these funds, along with loan documents and the signed deed, into the account. From here, the rest of the closing process can continue. The next step is getting the home appraised by your lender. This is where the lending company assesses the home's value to make sure the price you're paying reflects what the home is worth. This is to protect the lender should there be a foreclosure; they want to be sure they can get their money back should this occur. If the appraisal is at or higher than the asking price, you will be able to secure financing. If it is lower, you will need to make up the difference. Alternatively, you can provide more information about why the home should be appraised at a higher value or get a second appraisal. If none of these work out, you can cancel the contract. 
Once you have the appraisal, it is time to secure your financing. This is where your lender prepares a statement that states the loan amount, interest rate, closing costs, and more. This step is ultimately when you will have an idea of your mortgage terms. Next, your seller will disclose any problems or potential issues that have not already been expressed in the listing or when you originally looked at the house with your real estate agent. Similarly, you should also conduct a home inspection during this time, where an independent inspector thoroughly goes through the house, identifying any significant problems. Should they find anything, you can negotiate with the seller to have them either lower the price of the home or fix the issues before you close.
After the inspections are down, you'll want to purchase homeowners and hazard insurance. You can find a policy that meets your specific needs. Like with most things, the more you pay, the more comprehensive coverage you'll have. Once you have this, you will want to do a final walkthrough to make sure nothing has changed. At this point, you won't be able to back out of the purchase unless something serious has happened. It is also a good idea to go with your inspector during their walk-through just so you can both be on the same page.
Closing Steps
On the day before closing, you will receive either a HUD-1 form or a final statement describing the loan terms and closing costs. You should compare it to the good faith estimate you received from your lender and make sure they are quite similar. There could be unnecessary fees or even mistakes. Should something arise, contact your lender to have it corrected. You and the seller will sign all of your respective closing documents for the final step. This is when your escrow agent will create a new deed that states you ar the property owner and send it to the county recorder. You will also pay your remaining down payment and closing costs. Finally, the money in your escrow account will be sent to the seller, and you will be given the keys to your new home. 
While this sounds like a lot of information, especially if you are a first-time buyer,  your real estate agent will guide you through it and do the heavy lifting.
Contact Us With Any Questions About Escrow Or The Home Buying Process In General
When it comes to buying a house and understanding mortgages, we are here to help. Family Home Loan Texas was founded by loan originator and long-time mortgage professional Rob Bramer. Rob has helped clients secure the loans they need both locally and nationally and can help you get the loan you need to live life on your terms. Call 1-800-990-LEND (5363) to speak with Rob about your home loan needs, including conventional mortgages and refinancing.