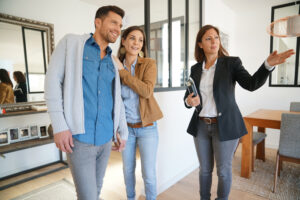 Looking at home prices — particularly in North Texas — can be a shock. While you are surely aware that you do not have to pay the total cost of the house upfront, the numbers are still staggering. Many of us consider the costs broken down into two parts: the down payment and monthly mortgage payments. While this is certainly true, there are additional costs that you need to be aware of. Therefore, it is important to understand all of the things you should expect to pay for and budget appropriately. In today's blog, Family Home Loan Texas discusses what you need to budget for when buying a home. 
Earnest Money Deposit
While the first step of buying a house is making an offer on the house, you will need to make an earnest money deposit shortly thereafter. These funds go into an escrow account held by a third party, showing the seller that you are serious about your offer. It is essentially a show of good faith that you are not wasting their time. This comes from the money you have already saved up for your down payment, and if everything moves forward smoothly, these funds will then go towards your down payment. This is not an additional cost; rather, it will decrease the amount you will pay when it comes time to pay the down payment. This has become an increasingly crucial step given how competitive the housing market has become. While this doesn't add to your overall costs, you need to be sure to have this money liquid and available at the start of your home-buying journey. This earnest money deposit can vary in cost, but it is reasonable to expect it to be between 1% and 2% of the total purchase price. When you work with a real estate agent, they will keep you fully in the loop about this step and will help ensure you understand your obligations. 
Down Payment
The down payment will likely be the largest amount of money you've spent at once, so this is an understandably daunting thing to budget for. Due to previous trends, many people think that you need to pay 20% of the total cost upfront, but these days, this is more of an exception rather than the rule. While the more you pay for your down payment, will lower your monthly costs and affect your interest rate and need for mortgage insurance, you will likely not need to pay this much. If you are a first-time homebuyer, for example, you may be able to pay as little as 3.5% down in the beginning if you qualify for an FHA Loan. These loans are also available for others and are available from the Federal Housing Administration. 
Another particularly beneficial option is VA Loans, which are available to veterans, active service members, and qualifying spouses. Some of these require 0% down, which means your expected budget decreases significantly. For some with these loans, you won't even need to pay mortgage insurance, which provides long-term savings. Overall, there are many options available to you, but there is no one-size-fits-all number for your down payment. Factors like credit score and income affect what you will need to pay, so you should speak with real-estate professionals to fully understand how much you will need to budget for your down payment.
Closing Costs
Closing costs are easy to forget about when swept up in the excitement of buying a home, but they are essential to plan for. These are the fees you need to pay to the various people and organizations facilitating the overall home buying process. Some of these costs include loan origination fees, title insurance, surveying costs, attorneys' fees, escrow deposits for taxes, and more. While the amount you'll need to pay varies based on your location and providers, it is wise to expect to pay between 2% and 5% of the home's purchase price. This can be a large amount, so be sure to budget accordingly. 
Overall, you should do as much research as possible to better estimate how much you will need to save before buying a house. The more money you have set aside and the more prepared you will allow the overall process to run smoother and minimize the chances of unpredictable hurdles popping up. Your real estate agent is a great resource to use, as they are familiar with the typical costs and expectations for your specific area. 
Contact Us To Learn More About Budgeting For A New Home
While figuring out your budget can be stressful and intimidating, we are here to help you throughout your entire journey. Family Home Loan Texas was founded by loan originator and long-time mortgage professional Rob Bramer. Rob has helped clients secure the loans they need both locally and nationally and can help you get the loan you need to live life on your terms. Call 1-800-990-LEND (5363) to speak with Rob about how he and his team can help you through all aspects of buying a home, including your unique, necessary budget.