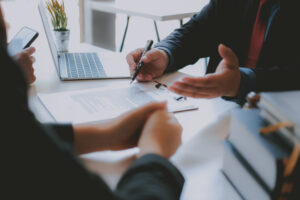 What will it take for you to secure the home of your dreams? Beyond searching for the right property, you need to be prepared for the process of applying and qualifying for the right mortgage. Securing a home loan can be one of the more challenging and confusing aspects of making a purchase, especially when you are looking to buy your first home. Fortunately, FHL Texas can help you throughout this process. One important early step is the application process is the pre-approval, something we can help you with at no cost! Once you have the pre-approval, you can look at locking in the right interest rate and payment terms to make sure your new home is the right space and the right price for you!
What Kind Of Mortgage Can You Expect To Receive?
Fluctuations in home prices and interest rates can make it hard to anticipate what kind of loan terms you will receive. There are times when the market favors buyers as well as times when there are more advantages for sellers. Ideally, you will start your search at a time when better rates and prices are within reach. With that said, not everyone has the luxury of patiently waiting until the market gives them favorable terms. Fortunately, you can still count on guidance throughout the loan application process that helps you secure the right home and stay within your means. That can start with a no-cost pre-approval process where we go through your financial information, credit details, and more to see what terms you can secure.
The Value Of A No-Cost Pre-Approval
As you start to search for information on mortgages, you can come across the terms pre-approval and pre-qualification. A pre-qualification can be helpful, but it is less reliable than a pre-approval, as it takes less of your information into account. When you secure a pre-approval, more steps to review your credit history, obligations, and income occur, which means you have a better idea of what to expect from lenders.
We understand how hard it is to be sure you are ready to take on a home loan. This can be a particularly challenging issue for prospective first-time homebuyers, as they come in with less credit history and without the windfall of a home sale to bring down the price of the property they want to purchase. By giving access to pre-approvals at no cost, we can make an important but challenging step feel more accessible!
We Can Recommend Different Loan Terms And Types For You
Beyond helping you with your pre-approval, we can provide details about the different loan types you qualify for, their advantages, and what you will be expected to provide. We connect people with a wide array of both conventional and government-backed FHA loans, and for qualifying buyers we can also help with VA loans. Both fixed and adjustable rate mortgages are available, along with different options like balloon loans and jumbo loans to secure more expensive properties. You can also learn about what rates are available based on your down payment—for people who have less to spend up front, down payments as low as 3% can be enough to secure terms!
More Helpful Information For First-Time Buyers
Time and care should go into any large purchase, especially when it is for something as important as a home. First-time buyers can rely on us from the pre-approval process through the work involved in securing the loan that is best suited to you. We are also here for you as you go on your journey from new to experienced homeowner. When market rates change in your favor, we offer refinancing, something that can help you avoid rising costs from an adjustable rate mortgage and generally bring down your monthly costs.
Our support in matters of home loans extends beyond the purchase of primary residences. If you find yourself interested in a second home, or if you want to buy a property as an investment, we can help you navigate the different rules and expectations in order to set the right terms and secure your desired new space!
Talk To FHL Texas About No-Cost Pre-Approvals And Home Loans!
For a first time buyer especially, the real estate market and mortgage application process can feel confounding. Fortunately, there are ways to work through feelings of paralysis and start gathering useful information! FHL Texas can actually be a big help to you in this situation. Before pressing farther into the mortgage process than you are ready for, we can provide a no-cost pre-approval to help you understand what your options are in terms of loan sizes and terms. From there, we can help you secure the right interest rate and terms for the mortgage you will use to purchase your home! To find out more about our no-obligation consulting, no-cost pre-approvals, and more about homebuying, reach out to FHL Texas today at 1-800-990-LEND (5363).