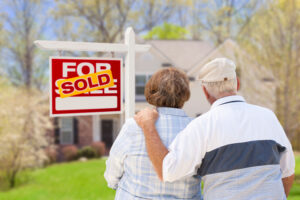 For many who start to explore the housing market, the goal is to find a property that will serve as their home. Buying offers many benefits over renting, including the stability of mortgage terms and a location you can make your own by renovating and remodeling. Doing so also helps you grow your net worth and build your credit! Of course, there are financial advantages to more than just buying to secure a primary residence. For others who explore the market, the goal will be to pick up a second residence or investment property, with both offering many exciting benefits of their own.
FHL Texas provides guidance for people who different goals when they look at homes for sale. There are different rules that affect purchases that are not meant for primary residences. We can both help you understand what they are and work with you to make sure you are not paying fees that should not be charged to you as part of your purchase. This is just one of many ways in which we go beyond the conventional homebuying path to help people make the most of different real estate and lending opportunities!
Not Everyone Enters The Housing Market To Secure A Place Just For Themselves
It is certainly common for people interested in buying a home to have the intention of remaining in it. While this is often the case, there are exceptions. You may be interested in what is on the market because you are ready to expand your investment portfolio and secure a place that you can rent out. Investment properties can provide lasting benefits and help you both grow equity and secure monthly income. We help with this, and we can also help with the purchase of a second home. Whether you intend to make it a gift, use it to provide a family member some stability, or simply wish for a vacation home, we can help you secure the right terms for the right space.
An Investment Property Can Offer Lasting Financial Support
Investment properties provide long-term equity growth along with the steady income from people who rent them for residences. Entering into this kind of investing calls for more than just the access to a mortgage and the money for a down payment. There are different rules that govern these purchases, and there are also different costs that you will have to cover. We have experience in securing terms for investors, just as we have experience helping aspiring homeowners, and we can help you work through a process that can seem difficult from the outside in order to secure this new investing opportunity!
What To Expect When You Look Into Buying A Second Home
Whether you intend it as a getaway for yourself or a space for someone else, you can have a need for a second property, which means taking on a new mortgage. You should be aware that this is not as straightforward as a purchase for your own residence. Even if you feel confident that you know your way around the housing market, you should know that plans to purchase a second property as a gift or as a vacation residence can be more complicated than what you are used to. We offer assistance in this process, and we can make sure that the purchase is seen as distinct from an investment property. Making that distinction will ultimately help you avoid additional costs that go into an acquisition.
One thing to keep in mind is that while your second home can be a wonderful asset and a way to grow your net worth, there are differences between this type of ownership and the ownership of your primary residence. One key difference is that second homes, like investment properties, are not eligible for reverse mortgages, so the plan to take one out on an additional property should not be part of your long-term financial plans.
We Can Also Help You Refinance Or Take A Reverse Mortgage On Your Primary Residence
We can help you improve your financial health in more ways than you might realize. For your primary residence, we can help you take advantage of better interest rates and escape upcoming changes in a balloon or adjustable rate mortgage through refinancing, which allows you to close your current mortgage for a new one that can provide better terms. For homeowners who are at least 62, we provide help with reverse mortgages, which can be of significant benefit to those who are trying to work toward their retirement goals!
Talk To FHL Texas Today About Your Goals For Entering The Housing Market
Your experience with buying your own home can help you appreciate what it takes to secure the right property and the right mortgage. However, it can leave you without the kind of experience that helps with the acquisition of a second home or an investment property. You can count on our guidance if your goal is to make one of these kinds of purchases. We can help you make the right application and secure the right terms, and we can make sure you are not charged more than you should be based on your intentions for the property you select. For more information on how we can support you, reach out to FHL Texas today at 1-800-990-LEND (5363).