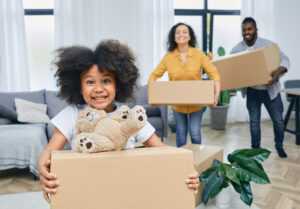 The conventional wisdom is that real estate is one of the safest bets in investing, but the market is a bit tumultuous right now. Due to these changes, many people are wondering whether the old adages still ring true. During the peak of the COVID-19 pandemic, we saw sharp increases to home values, as many took the opportunity to change their living location during that time.
The Federal Reserve has raised interest rates rather drastically in the last few years in hopes of cooling inflation, which has led home prices to start to fall. This has led more people to debate the advantages of home ownership more than ever. It is important to remember, however, that owning a home still brings you sizable advantages over renting. While you may be able to avoid directly paying property tax as a renter, these prices still fall on your shoulders, so take the time to learn about your opportunities in ownership. FHL Texas can help you to find the right loan for your new home!
Now May Be Your Opportunity To Shift From Rentership To Owning Your Own Home
Have you been holding off on making the move into real estate ownership? After the pandemic rush of home buying, you might understandably be a little wary of buying property in this new environment. During that period, it seemed like everyone was expecting to receive offers that were significantly over asking price. If you were able to find an available location in time to even make an offer, that is!
Now, as home prices start to decrease a little, it might be the time for you to make the change. Builders are currently increasing the number of available houses, while the pool of buyers is shrinking from pandemic highs. This means that you have the opportunity to take advantage of these shifts.
Even With Market Shifts, Home Ownership Pays Off In the Long Run
Through the process of looking for a new home, it is important to remember the benefits that ownership provides over renting. Here in Texas, owners are responsible for an amount of property tax that is higher than in other states in order to offset our lack of an income tax. This has become a fervent topic of discussion in this state, but always remember that the tax costs will inevitably fall on you as a renting consumer regardless of your ownership status.
The most important thing that you can do in this process is to talk with a knowledgeable mortgage loan expert about your options. This way, you can understand each step along the way and make the decision that is right for you and your family.
Learn About Your Options In First-Time Home Buying With the Experts At FHL Texas!
If you have been thinking about making the move from renting into home ownership, talk to our team at FHL Texas in Frisco, TX. Give us a call at 1-800-990-LEND(5363) for more information on how we can help!