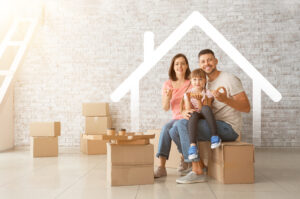 The decision to purchase a new home is an exciting time for any family, but it can also be a time when you struggle to know your steps. For this reason and many others, it is helpful to speak with a trusted financial advisor about your different options. Learning about how to properly save and budget can make all the difference in your process, so speak with a knowledgeable mortgage expert about ways that you can comfortably make the move.
With FHL Texas in Frisco, TX, you can have vital guidance in how to appropriately plan for your new home. First-time buyers can become overwhelmed at their possibilities, and we are here to provide assistance in making all of the necessary decisions. With the home market as active as it is, take some time to talk with a quality mortgage loan originator about all of your options and make a plan that benefits your family for years to come!
Find The Right Down Payment For The Purchase Of Your New Home
One area in which first-time buyers can run into difficulty is in planning for a down payment. While there are multiple options available in your home loan, you will want to find a solution that sets you up for success. A mortgage loan originator can help you to understand your necessary down payment and how it impacts your monthly costs.
In general, a higher down payment will give you the opportunity to spend less each month in repaying your home loan. There are also programs in place to help individuals in certain situations to afford homeownership with a lower initial cost. For instance, those with a military background may be eligible for a VA home loan, which is the one of the few loans that requires 0% down. Talk to your financial advisor about these different programs to take advantage of these opportunities!
What Is A Good Starting Point for A Down Payment For A First-Time Buyer?
When looking to purchase your first home, you may be wondering how much you would need to secure a loan. While there is no concrete number for a down payment, different loans have different minimums. For example, FHA-backed loans require a down payment of at least 3.5%, whereas conventional loans often have a floor of 3%. FHA loans can make it a little easier during the purchasing process, as they have the backing of a federal agency. Remember that every situation is a little different, so ask your financial advisor about the differences between your available loans in order to find the solution that is best for you and your family.
Learn More About Your Home Loan Options With FHL Texas In Frisco, TX
If you are wanting to purchase a home for the first time, talk to a knowledgeable mortgage expert about the different loan possibilities that are available in your area. For more information or to schedule a meeting, give us a call at FHL Texas in Frisco, TX at 1-800-990-LEND(5363)!