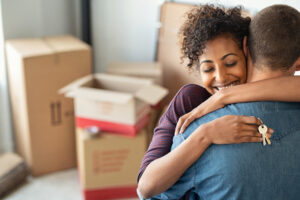 If you have been planning on shifting from being a renter into owning your own home, it is important to speak with a trusted financial advisor about your situation. Every new purchase brings its own unique set of circumstances, so make the effort in talking to a professional who understands the real estate landscape. As home prices start to come down from their pandemic levels, it may be your time to make the move!
With the helpful team at FHL Texas in Frisco, TX, you can know your options in first-time homeownership so that you can make the decisions that matter for your family. Spend some time with us to learn about the current mortgage environment and gain some valuable insight into your possibilities. When you put a plan down on paper, you might be surprised at your pathway to owning your very first new house. Schedule your appointment with our team to learn more about becoming a homeowner!
Talk To A Professional Loan Originator About Your Options
When you start researching your possibilities in homeownership, it can be helpful to speak with a trusted team of financial advisors about the monetary decisions. As professionals in this industry, we understand the shifts that occur on a daily basis, keeping our ears to the ground. This can be a real help for those looking to move from being a renter into homeownership, since the financial element can feel overwhelming to those who are unfamiliar with the terms and figures.
Now is an especially important time to speak with an experienced loan originator about your choices. In order to combat rising levels of inflation, the Federal Reserve has raised interest rates significantly over the past two years. This has led to two distinct shifts in the marketplace, as mortgage rates creep higher and home prices start to fall.
Now Could Be The Right Time For You To Make The Move Toward Owning A Home
If the idea of owning your own home is something that you have always dreamed about, talk to our team about ways that you can make positive steps toward turning that goal into a reality. Since the fervent days of the pandemic, home prices have started to fall, which might make this entire experience a little easier to handle. Make a positive step in your path and talk to our team about securing a loan for your first home!
Learn More About Financing Your First Home With FHL Texas
When you want to make the shift from renting into homeownership, set aside some time to talk to a trusted loan originator about making a plan. To learn more about your financing possibilities, speak with our team at FHL Texas in Frisco, TX at 1-800-990-LEND(5363)!