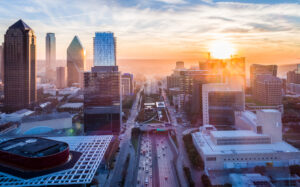 If you are like us, you are looking for a way to escape the heat this weekend. This summer is seeming like it will never end, and so it is important to find events that can help you to stay cool. We are here to help you to find that perfect weekend adventure for you and your family, while still helping you to save some money, with family-friendly events here in North Texas.
With our team of local financial advisors and loan originators at FHL Texas in Frisco, TX, you have a dedicated staff to help you make the right decisions with your money. The real estate market here in the Metroplex can be a struggle, so when you decide it is time to make a change, talk to our team about your options. Take the time to fall in love with the excitement of rapid growth here in Dallas-Fort Worth at these family-friendly events in the area!
Expand Your Knowledge Of Indigenous Culture At Tlahtocan
Here in North Texas, we have an amazing array of cultures that make up the palette of the Metroplex. Take some time to hear about the history of southern indigenous peoples at this free event at the Latino Cultural Center on Friday and Saturday evening from 7:30-9:30PM. If you have never been to the Latino Cultural Center, it is truly a gem for any Dallasite or visiting family member!
Join The White Rock Hills Book Club!
Do you find that you need a little extra incentive to finish the last few chapters of that novel? Book clubs have seen a resurgence in recent years, and for a great reason. Spending quality time with other like-minded individuals can help you to better understand what you are reading, and also help you to find an engaging new story. This month, the White Rock Hills Book Club is highlighting The Lincoln Highway, a gripping 1950s tale of American life. Join the book club for a lively discussion of the novel on Thursday, August 24th from 6:30-7:30PM at the White Rock Hills Library.
Free Soul Food For Dallasites At Roots
If you want some amazing food at an unbeatable price, this weekend provides a great opportunity for you and your family. Stop by Roots Southern Table in Farmers Branch on Saturday for some tasty treats!
Spend Time With Your Local Advisors at FHL Texas
When you need a local guide to your real estate possibilities, give us a call! Speak with FHL Texas in Frisco, TX with a call to 1-800-990-LEND(5363).