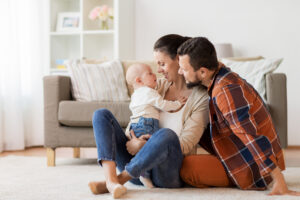 When you are planning on buying a new home, or if you are thinking about investing in a second home, the financial decisions can be difficult on your own. In these situations, take the time to reach out to a trusted local financial advisor and learn about your options. Making the right moves at the start of your process can help you to have the knowledge that you need to be successful in this long-term investment.
With our team of trusted loan originators and financial advisors at FHL Texas in Frisco, TX, you have the opportunity to achieve pre-approval for your new home. Talk to us about the steps in this process, which shows sellers that you are ready and able to afford your new home. By securing pre-approval, you can give yourself a leg up over your competition in this fierce Dallas-Fort Worth housing market. Take this opportunity to improve your chances of finding that perfect home for you and your family right here in the Metroplex!
Pre-Approval Can Help You To Purchase A Home In This Market
When you are looking for a new home, you might feel like you have missed out on some key changes in the market. Through the pandemic, home prices started to soar, and you might not have paid attention to the vital shifts that have occurred. Take the time to talk with your financial advisor to understand how this affects your home search here in DFW.
One of the ways that you can have an advantage of your competition is through a process known as pre-approval. This step helps you to demonstrate your readiness and ability to pay for a new home within a certain budget. By obtaining this statement from a bank or other financial lender, you can give sellers some peace of mind.
What Does Pre-Approval Entail?
As you are looking at your options in buying a new home, you might wonder what the experience is like in obtaining pre-approval. This starts with a deep dive into your financial history and credit score, and it helps to show both your lender and your seller that you are serious about your home purchase. Speak with our team and we can help you to compile all of the documents that you need, including the past two years of tax documents.
Speed Up Negotiations With Our Team At FHL Texas!
When you start to look for that new family home here in the Metroplex, spend some time with our trusted mortgage lending experts. To learn more about the steps in obtaining pre-approval, contact us at FHL Texas in Frisco, TX with a call to 1-800-990-LEND(5363). We are here to help you find a new home within your budget!