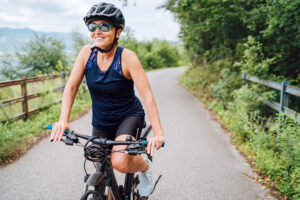 For many seniors, a substantial portion of their net worth is often invested into their home. While this is often seen as a fairly safe place to keep capital, it can limit your freedom to make decisions surrounding money. If you are age 62 or older, you have the option to convert your existing home equity into liquid funds through an FHA-backed HECM loan. This can help you to have more flexibility with your retirement savings, and can even be used to purchase a second home!
If you have been thinking about making a change, take some time to speak with our group of helpful financial advisors and loan originators at FHL Texas in Frisco, TX. With this form of home loan, you do not have to pay back the amount until you decide to leave your home, and you have the freedom to use your home equity how you wish. Whether you want to purchase another property for investment or to simply boost your retirement savings, an FHA-insured reverse mortgage can help you to decide how to use your money!
HECM Loans Help You To Convert Your Home Equity Into Capital
When you start to look at your finances after you reach the age of 62, it is important to speak with a trusted financial advisor about your options. An FHA-backed HECM loan is one of these possibilities, and talking with an expert can help you to better understand how they work. With these loans, you can convert the equity in your home into usable cash, giving you more flexibility in how you use your money.
There are many myths and misconceptions surrounding these forms of loans, so take the time to talk to an advisor about the uses of a reverse mortgage. Whether you are looking to increase your retirement savings account or diversify your investment portfolio, this kind of loan can be helpful for seniors.
How Can A Reverse Mortgage Be Used?
One of the distinct benefits of this form of loan is that you have the opportunity to use your money in a variety of ways. Talk to a team of knowledgeable financial experts and ask about your options. for instance, many seniors have been using these as a way to break into the real estate market and become a landlord. You might be surprised at your newfound financial freedom!
Learn More About Reverse Mortgages With FHL Texas
Have you been searching for a way to make more of your net worth? If so, give us a call and learn more about the advantages of an FHA-backed HECM reverse mortgage. Reach out to our team today at FHL Texas in Frisco, TX by calling 1-800-990-LEND(5363)!