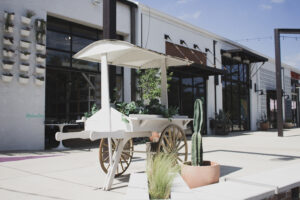 If you are itching to get out this weekend, you are certainly not the only one. As the summer finally seems like it is cooling off a little bit, the city starts to come alive with activity. But with all the action going on around the Metroplex, you might be struggling to find something that fits you and your family. When you need to know about fun events in DFW, keep an eye on our page!
With our team of financial experts and loan originators in Frisco, TX, FHL Texas is here to help you make the right decisions. From home refinance to the purchase of a second property, we can help you to understand your financial options and make the moves that are best for your family. If you have been thinking about expanding your real estate portfolio, talk to us about the current market conditions and see what is available to you here in North Texas. This area is seeing rapid growth, and it doesn't seem like it's going to slow down anytime soon!
Love Pups? Come Out To DogFest DFW
Are you a fan of our four-legged friends? If so, come join us at DogFest DFW this weekend on Saturday, September 30th. This event runs from 11AM-2PM, so spend the day with other dog owners at The Sound at Cypress Waters. With music and activities for the whole family, you can be sure that everyone will enjoy their time outdoors. This is a great opportunity to come meet other members of the pet-owning community!
Uplift Your Spirit With Avant Chamber Ballet's Fall Celebration
If your family is more in tune with your musical side, come find some inspiration with the Avant Chamber Ballet. Their Fall Celebration is this weekend, on Sunday, October 1st, from 3-4PM at Klyde Warren Park. While this event is outdoors, there are plenty of vendors with cool treats to keep you happy while you enjoy some free ballet. This performance includes some of the high points of ballet, including pieces from Swan Lake and The Nutcracker.
Celebrate Japanese Culture At The Otsukimi Moon Viewing Festival
Another option this weekend is the Otsukimi Moon Viewing Festival at Kidd Springs Park in Dallas on Saturday, September 30th from 5-10PM. Come eat some amazing new food and listen to some beautiful Japanese food while gazing up at the night sky. This event is great for every member of your family!
FHL Texas Is A Proud Member Of The DFW Community
When you need a local financial guide to help you make the tough decisions, talk to our team about your next steps. to learn more, give us a call at FHL Texas in Frisco, TX at 1-800-990-LEND(5363)!