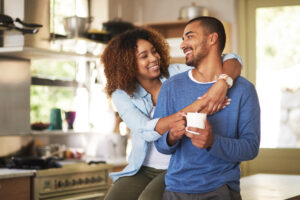 Are you stuck in a high interest rate mortgage and want to reevaluate your options? When you need to learn about all of your financial options, make sure that you talk with a trusted source of information before you make any moves. The economic landscape is always changing, and more than ever, the expert guidance of a knowledgeable financial advisor can help you to know your next steps.
With our team of local Frisco, TX loan originators and financial experts at FHL Texas, you have the opportunity to refinance your home loan to terms that make more sense for you and your family. There are a few reasons as to why refinancing can be beneficial for your current home loan, so take the time to schedule an appointment to discuss where you go from here. You can move from a fixed-rate mortgage to an adjustable rate, or from a conventional loan to an FHA-backed solution, so learn about the ins and outs of home refinance with our team. Give us a call today to learn more!
More Americans Are Turning to FHA-Insured Refinancing These Days
One of the more common decisions in home refinance is a shift from a conventional loan to one that is backed by the Federal Housing Administration. This is primarily because these loans tend to have lower interest rates, which can in turn save you thousands over the life of your loan. FHA loans are increasingly becoming more popular, comprising almost 15% of all new home loans.
These savings are not insignificant, and refinancing a conventional loan to an FHA-insured option could lower your monthly mortgage payment by hundreds of dollars. Speak with your financial advisor to see if refinancing your conventional loan makes sense in the current market conditions here in North Texas. It could be the right move for you and your family!
Fixed Rate? Adjustable? Make The Move That's Right For You
Another common refinancing option is the move from an adjustable-rate mortgage to one with a fixed rate. If you are currently in an adjustable-rate mortgage, then this means that your loan's interest rate can change over the life of the loan. As we are seeing many changes to the federal interest rates, you might be looking for a little more stability in what you owe. Moving to a mortgage with a fixed rate can help you to keep things even. At your appointment, be sure to ask about all of your mortgage refinance possibilities!
Learn More About Home Refinance With FHL Texas
When you want to explore your options in refinancing your home, do so with a trusted local Metroplex team. To find out more about home refinance, give us a call at FHL Texas in Frisco, TX with a call to 1-800-990-LEND(5363)!