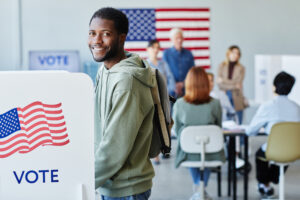 Today is election day, and there is an extra special constitutional amendment that is on the ballot here in Texas. This measure seeks to control the amount of money that everyday Texans have to pay in property taxes, and it could bring some much-needed relief to our state. Since we do not have a statewide income tax here in Texas, homeowners pay a disproportionately high level of these taxes, and it is becoming quite the burden with skyrocketing home valuations.
Here at FHL Texas in Frisco, TX, we understand the importance of keeping housing affordable for all, and a big part of that is to ensure that people can stay in their current homes. While sometimes, those contentious issues dominate the headlines, there are areas where we can come together to make common-sense reforms to the way we operate as a state. Limiting the amount of money that homeowners have to pay is one area where we can agree that changes need to be made, but this takes your vote. Head to the polls today to let your voice be heard in keeping property taxes at a reasonable level!
Our Property Taxes Are Becoming A Huge Burden On Average Families
If you have been paying attention to the real estate market, you know that housing affordability is becoming a real concern. There simply is not enough stock available for everyone, and here in North Texas, that issue is front and center. We are seeing a record number of people move into the area, during the pandemic, the prices for homes skyrocketed.
Since Texas relies heavily upon property taxes for its revenue, this means that those elevated home valuations can cost homeowners each year. There are benefits and drawbacks to having no state income tax, but these taxes are becoming a significant problem for those wanting to remain in their homes.
What Does This Constitutional Amendment Propose?
This ballot measure, titled House Joint Resolution 2, has some key elements to help those wanting to keep property taxes at a minimum. One way that this amendment does that is by providing state funding for schools so that they do not have to rely as heavily on local property taxes to pay for education and teacher salaries. House Joint Resolution 2 also increases the homestead exemption from its current level of $40,000 to $100,000, providing for more relief for homeowners.
Fight For Lower Property Taxes At The Ballot!
This election day, take the time to swing by your local polling place to cast your vote for lower property taxes. Reasonable property taxes can help keep people in their homes and provide relief for those who are currently struggling. For more information, give us a call today at FHL Texas at 1-800-990-LEND(5363).