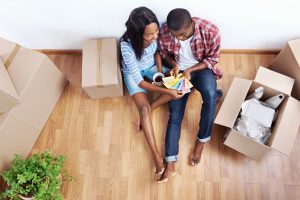 When you are trying to buy a house, there are many different types of mortgage loans you can apply for. Each one fits different needs, so it is important to be well-informed — this way you will have a better sense of what to expect and understand the terms of the loan you will most likely be eligible for. In today's blog, Family Home Loan Texas discusses FHA Loans, and how you can know if this is the best option for you.
What Is An FHA Loan?
It stands for Federal Housing Administration Loan, and it is insured by the FHA. Moreover, they are only given by lenders who have approval from the Federal Housing Administration. They are designed to help buyers who have a lower-than-average credit score and those who need to pay a lower down payment than is typical. Though you may qualify for an FHA Loan, it is important to note that the lower your down payment and credit score, the higher your monthly interest rate will be. The reason that lenders give out these "higher risk" mortgages is that they are backed by the federal government, and they also require buyers to purchase mortgage insurance. 
Who qualifies?
As noted above, individuals who have lower credit scores and need to pay a smaller down payment are all good candidates for FHA Loans. These loans can help a lot of people achieve homeownership who otherwise might not qualify for a conventional mortgage. Typically, to qualify, borrowers need a credit score of at least 580. This will allow you to put down just 3.5% of the total home value. That said, individuals with scores ranging from 500-579 can also qualify, but they will need to put 10% down. Overall, you need to thoroughly look at your financial situation to see if you can afford the higher interest rates and insurance required for an FHA Loan. If you can, then this is a great way to become a homeowner.
Types Of FHA Loans
In addition to traditional mortgages, the FHA offers several other types of loans. For instance, a Home Equity Conversion Mortgage (HECM) is a type of reverse mortgage that allows homeowners aged 62 years or older to turn their home equity into cash while keeping their title. An FHA 203(k) Improvement Loan takes home improvements and renovations into considerations of the loan. It allows you to take out money for both the home purchase and repairs and is a great option for those buying a "fixer-upper." Similarly, an FHA Energy Efficient Mortgage allows you to take a loan that has more money to pay for energy-efficient home improvements. 
Contact Us To Learn More About FHA Loans
If you have any questions or think you might qualify for this type of loan, please contact us today. Family Home Loan Texas was founded by loan originator and long-time mortgage professional Rob Bramer. Rob has helped clients secure the loans they need both locally and nationally and can help you get the loan you need to live life on your terms. Call 1-800-990-LEND (5363) to speak with Rob about FHA Loans.