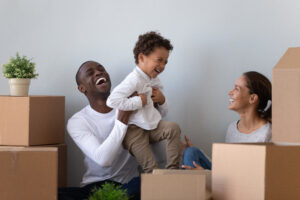 When you are looking at the mortgages available to you, you could easily feel overwhelmed by the number of choices. There are seemingly endless kinds — each meeting different financial needs and having different eligibility requirements. With that in mind, there are several more common ones that you will be able to choose from, narrowing down your list. In today's blog, Family Home Loan Texas discusses the most common loans and will help you figure out the one that will work best for you and your family. 
Conventional Mortgage
This type of loan is not backed by the government. Instead, they are given by private lenders and are typically backed by Fannie Mae or Freddie Mac, two government-sponsored entities. These loans are for those with good credit scores, persistent employment, and ample income history. If you can put down at least a 20% down payment, you will avoid having to pay mortgage insurance. That said, borrowers can also get by with putting down as little as 3%, though they will have to pay the insurance and have a higher interest rate. 
FHA Loan
These loans are backed by Federal Housing Administration and are typically for those with a low-to-moderate income and are buying a house for the first time. Moreover, those who turn to this kind often do not qualify for a conventional mortgage. They require lower credit scores and yearly income requirements. Borrowers can put down as little as 3.5% of the home's cost. The downside to this type of loan is that the interest rate will likely be higher and it requires mortgage insurance. It should be noted that the lower the credit score you have, the higher the down payment must be — stretching up to 10%.
VA Loans
This is a loan that is available through the U.S. Department of Veterans Affairs (VA), and it is for veterans, service members, and the spouses of those who died while in service. It is a generous loan with highly beneficial terms for those who qualify. They require little to no down payment, no mortgage insurance, and no pre-payment penalties. If you do, in fact, qualify for a VA loan, it is likely to provide the best terms when looking to purchase a home, so be sure to explore this option with a loan specialist.
USDA Loans
This type of mortgage is sponsored by the United States Department of Agriculture and is available to those in low-income, rural areas. Similar to VA loans, this kind requires little to no down payment for those who qualify. If you live in a poorer area that isn't in a city, be sure to see if you are eligible because the terms are very attractive.
Contact Us To Learn More About Finding The Right Loan
These are just a handful of the types of loans available, so be sure to reach out to us to learn more about the kind of mortgage that will work best for you and your family. Family Home Loan Texas was founded by loan originator and long-time mortgage professional Rob Bramer. Rob has helped clients secure the loans they need both locally and nationally and can help you get the loan you need to live life on your terms. Call 1-800-990-LEND (5363) to speak with Rob about your home loan needs, including refinancing and reverse mortgage loans.