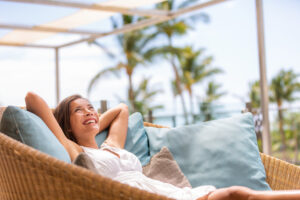 Many of us would love a second home. Of course, our primary residences are comfortable home bases in which we live most of our lives, but there's something to be said for owning property on the coast or in another city that we love. The thought of going through the house-buying process again or having another mortgage to keep up with can seem like a daunting barrier, but owning another home is more attainable than you might assume. In today's blog, Family Home Loan Texas discusses what to expect when purchasing a second home.
Tax Deductions
There are tax advantages to owning a second house if you are just using it as another residence. If you successfully take advantage of all the tax benefits at your disposal, you can certainly decrease the amount you spend each year. For starters, you can deduct full interest on your mortgage up to $750,000 — similar to what you can do on your primary residence. Moreover, if you rent out the second home for fewer than 15 days a year, you do not have to report the income to the IRS. If you do rent it out for more than 14 days, you can deduct costs associated with maintaining it as a rental property. Overall, no matter how you choose to use it, there are tax benefits that you can take advantage of.
How To Pay For It
When purchasing a second home, you will have fewer mortgage loan options available to you than you do when buying your primary residence. For instance, you cannot use an FHA Loan, so you will most likely be looking at a conventional mortgage, which means you will need to have more money available for your down payment. If you are considering a second home as a retiree, you can always take out a reverse mortgage on your primary home and use the proceeds to purchase a second house. While there are more limited options, remember that you can write off property taxes — as well as everything else listed above — which can lower the total amount you are spending each year. Overall, as with almost everything associated with buying and maintaining a home, you need to thoroughly examine your finances to determine what you can afford.
Contact Us To See How We Can Help You Purchase A Second Home
Remember that when you are buying a second home, we are here to help you at every turn. Family Home Loan Texas was founded by loan originator and long-time mortgage professional Rob Bramer. Rob has helped clients secure the loans they need both locally and nationally and can help you get the loan you need to live life on your terms. Call 1-800-990-LEND (5363) to speak with Rob about how he and his team can help you find the second home of your dreams.