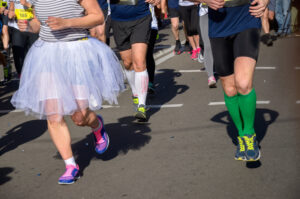 The holidays are over, and you are probably feeling both relieved and morose. On the one hand, our schedules are freeing up, and we no longer have to worry about bringing the perfect side dishes and drinks to a seemingly endless stream of parties and get-togethers. On the other hand, the newfound quiet and routine can feel a bit dull. Luckily, you can still enjoy yourself around the DFW metroplex this weekend. In today's community blog, Family Home Loan Texas highlights some of the most notable, family-friendly events happening in North Texas this weekend.
The Modern Lights
Just because the holidays are over doesn't mean you can't still enjoy some festive lights. From now until February 6th, you will be able to see a stunning array of lights adorning trees at the Modern Art Museum of Fort Worth. The display is free with regular admission, and the galleries themselves are free until 8 p.m. on Fridays. While you are out there, make sure you enjoy a delectable meal at the museum's Cafe Modern. You can learn more and get tickets to the museum here.
Jersey Boys
This weekend is your last chance to see Jersey Boys at the Music Hall at Fair Park. This classic musical highlights the story of Frankie Valli and The Four Seasons, and features some of the group's best-known hits. This broadway hit has won both Grammy and Tony Awards, so you are bound to have a fantastic time. Read more about the performance and purchase tickets here.
Maurice Sendak Exhibit
Generations have grown up on Where The Wild Things Are and many other works of the acclaimed Maurice Sendak. Until the end of January, you can view a retrospective that features the works of this notable children's author and illustrator. The central branch of the Fort Worth Public Library has original paintings and illustrations on display for any and all visitors. It is free to attend, so make sure you can see these works before they leave. You can learn more on the Fort Worth Public Library's website.
Hotcake Hustle 5K & 10K
If your New Year's resolution is to start exercising, there's no better way to kick things off than with the Hotcake Hustle. Taking place at the beautiful Oak Point Park in Plano, this is a fun run that's sure to excite and get the blood pumping. After you're done with the run, there is an after-party that includes coffee, hot chocolate, beer (for those of age), and, of course, hotcakes. You can register and learn more on Run Project's website.
Contact Us For More Happenings Around DFW
Whether you want to know more about the great events happening around North Texas or you want more information about home loans in DFW, make sure you call us today. Family Home Loan Texas was founded by loan originator and long-time mortgage professional Rob Bramer. Rob has helped clients secure the loans they need both locally and nationally and can help you get the loan you need to live life on your terms. Call 1-800-990-LEND (5363) to speak with Rob about your home loan needs, including cash-out refinancing and reverse mortgage loans.