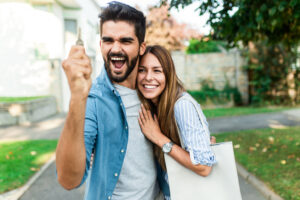 When you have never bought a home — or you are in the market for the first time in a while — there is a lot you have to keep in mind. Purchasing a house is a major undertaking, and it is important to know what to expect before beginning the process. You want everything to move as smoothly as possible, especially now in North Texas with the housing market exploding. With this in mind, in today's blog,  Family Home Loan Texas discusses what you need to know and be aware of before buying a home. 
Know Your Budget
Before you begin looking at houses, you need to know what you can afford. This consists of knowing more than just how much you can pay for a down payment. You also need to know how much you can afford for monthly mortgage payments. Additionally, if you are paying less than 20% of the price as a down payment, you will also have to factor in mortgage insurance as well as property taxes, and more. A loan calculator can be a helpful tool that will help you know what to expect when all these expenses add up.
Understanding The Different Types Of Mortgages
Along with knowing your overall budget, you should familiarize yourself with your mortgage options. Each kind has different benefits that work for people with a wide range of circumstances. For instance, a conventional mortgage is a great option for those who can afford to put 20% down and have a great credit score. While you are paying more up-front with this kind, you will pay less in monthly interest rates, and won't have to keep mortgage insurance. For first-time buyers and those with lower credit scores who cannot afford such a large down payment, you could qualify for an FHA loan which requires less money upfront, but a higher interest rate. If you are a veteran, a VA loan is a great option, too. Overall, you should meet with several lenders and mortgage brokers to see what makes the most sense for your needs.
Final Steps Before Closing
Even once you put in an offer on a house, there's still more you need to do. There will need to be a home inspection to ensure there are no major issues that you will be on the hook for. If the inspector does come across something substantial, you will have the opportunity to negotiate with the seller to have them either fix the issue or lower the price to accommodate the price of repair. At some point during the process, the home will also need an appraisal. This is so your lender knows that they are not providing a mortgage for more than the house's value. This protects them in case something goes awry. If everything goes well, you will be able to close on the house and enjoy your new homeownership.
Contact Us For More Information About The Home-Buying Process
We are here to help you through all parts of the home-buying and mortgage obtaining processes. If you have any questions, we are here to help. Family Home Loan Texas was founded by loan originator and long-time mortgage professional Rob Bramer. Rob has helped clients secure the loans they need both locally and nationally and can help you get the loan you need to live life on your terms. Call 1-800-990-LEND (5363) to speak with Rob about how he and his team can help you through all aspects of buying a home or investment property.