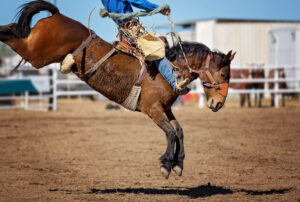 The weekend is finally near, so you know what that means: another installment of our community blog. If you do not know, each week, we highlight great family-friendly events happening all across North Texas. Luckily the days will be relatively warm this weekend, so the cold shouldn't be too much of a deterrent. Going out at night, however, will be a different story. Regardless of the temperatures, there are a lot of fun events happening this weekend, so we hope you take the time to enjoy yourself. In today's community blog, Family Home Loan Texas highlights some of our favorite family-friendly activities going on over the next few days.
Dragons Love Tacos
January 29th is the opening night of Dragons Love Tacos at the Dallas Children's Theater. This play is appropriate for all ages and is a dance-filled performance about a boy and taco-loving dragon. Did you know Dragons love tacos? Because we sure didn't, but we are looking forward to learning more about it this weekend. The play is based on a book written by Adam Rubin, so if you want a little more background before checking it out, make sure to read the book. You can learn more and buy tickets here.
Fort Worth Stock Show & Rodeo
Okay, this is what you've all been waiting for. The legendary Fort Worth Stock Show & Rodeo is finally here. It has been happening every year since 1896, and it has been entertaining legions of cowboys, cowgirls, and Texans since its inauguration. From, livestock to rodeo performances to so much more, this is truly one of the most quintessentially Texas events that have ever happened. There is so much to do, that we truly advise you to look at their website to see everything you want to do. Buy tickets and learn more here.
Lunar New Year Celebration
The 15th Annual Asia Times Square Lunar New Year festival is a fantastic way to celebrate Asian culture as we ring in the Lunar New Year. Every Friday, Saturday, and Sunday until February 6th has a wide variety of fun and exciting activities occurring. Visitors will be treated to live performances, tasty foods, lion dances, and fireworks. This is a true cultural celebration, so we encourage you to take the trip to Grand Prairie to enjoy what is always a phenomenal event. You can learn more and plan your visit here.
Contact Us For More Family Friendly Events In DFW
Whether you want to know more about the fun events happening around DFW this weekend or you want to learn more about home loans in North Texas, make sure you call us today. Family Home Loan Texas was founded by loan originator and long-time mortgage professional Rob Bramer. Rob has helped clients secure the loans they need both locally and nationally and can help you get the loan you need to live life on your terms. Call 1-800-990-LEND (5363) to speak with Rob about your home loan needs, including cash-out refinancing and reverse mortgage loans.