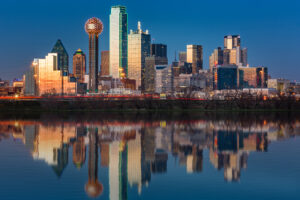 If you live in DFW or you regularly follow real estate news, you are likely aware that something is going on in the housing market — namely, that house prices are up dramatically. There is a litany of reasons for this, but one of the major ones is that there is something of a housing shortage. In other words, the amount of available houses dwindles in comparison to the number of buyers. To stay competitive, some buyers are even eschewing common practices like completing home inspections and are just offering to buy outright. We know this can be a lot, so in today's blog, Family Home Texas discusses the ways we can help you navigate the DFW Housing Market.
Secure The Loan You Need
One of the trickiest parts about buying a home in DFW is how quickly houses are flying off the market. Because of this, it is essential to be preapproved, know how much you can spend, and be prepared to make an offer. Ideally, you would have more flexibility with your timeline, but unfortunately, that is not the case, and you'll need to act fast. What's more, is that houses are selling for significantly more than they have in past years. We know this can seem daunting, but you can still secure the loan you need. With FHA Loans, for example, you can pay as low as 3% for the down payment, so buying a home — even in this market — might be more attainable than you think.
Make Money From Your Current Home
Although the housing market is not necessarily in the favor of buyers currently, there are ways for existing homeowners to take advantage of it. A cash-out refinance, for example, is a fantastic way to free up money. This works by you refinancing your home for a mortgage that is larger than your current one and then pocketing the difference. While you are at it, you can also secure more favorable terms for the loan. This is particularly advantageous at the moment because housing prices have gone up considerably, so you likely have more equity built into your home. While your monthly mortgage payments will go up a bit, you can use this money to pay off outstanding bills, medical expenses, or even make home repairs (which will then further increase your home's value).
Contact Us To See How We Can Help
No matter your needs, we can help you secure the loan you need to make homeownership a reality. Whether you are a first-time buyer who is intimidated by the current North Texas housing market, or you are an existing owner who wants to leverage their equity, we are here to help.  Family Home Loan Texas was founded by loan originator and long-time mortgage professional Rob Bramer. Rob has helped clients secure the loans they need both locally and nationally and can help you get the loan you need to live life on your terms. Call 1-800-990-LEND (5363) to speak with Rob about how he and his team can help you through all aspects of buying a home.