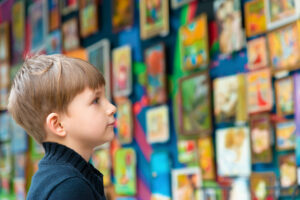 It is almost the weekend, once again, so that means it is time for another community blog. We survived the snow and ice of last week, and now there is no sign the temperature ever dropped below fifty — oh the joys of living in North Texas. Now that there are no driving risks, this is a great time to explore the myriad fun, family-friendly events happening throughout DFW this weekend. In today's community blog, Family Home Loan Texas explores some of the premier events going on throughout North Texas this weekend.
CARNE y ARENA
Until the end of April, you can bring the family to CARNE y ARENA at the Fair Park, Food & Fiber Pavilion to experience this immersive virtual reality experience. It is an award-winning affair and explores the human condition of immigrants and refugees. It is being put on by the Nasher Sculpture Center as well as George W. Bush Presidential Center. Every visitor goes in by themselves and the experience lasts for about twenty minutes. You can buy your tickets and learn more here.
NTPA Collegiate Pursuits' Spongebob the Musical
Who doesn't love Spongebob Squarepants, the underwater sponge that has been entertaining adults and kids for decades now? Well, rejoice because now you can see him and the full cast of the tv show on stage. It is being performed by the  NTPA Collegiate Pursuits — North Texas Performing Arts' new college preparatory program for students. The musical tells the story of the destruction all the residents of Bikini Bottom face. Will they make it out? We are going to guess they will, but you and the family should certainly see for yourself. You can purchase tickets and learn more about the producttion here.
Frida: Immersive Dream
Immersive Van Gogh made major waves across the country, and now you can experience similar magic with the works of Frida Kahlo at The Lighthouse in Dallas. The exhibit features the beloved works of this inspiring 20th-century Mexican artist. She is most well-known for self-portraits and pieces that were by her life in Mexico. You have surely seen her works before but never quite like this. This exhibit is here until the end of April, but you will want to reserve your spot and purchase tickets soon, seeing as the Van Gogh experience was such a big hit. Learn more here.
Contact Us For More Family Friendly Events In DFW
Whether you want to learn more about the fun events happening around DFW this weekend, or you want to know more about home loans in North Texas, make sure you call us today. Family Home Loan Texas was founded by loan originator and long-time mortgage professional Rob Bramer. Rob has helped clients secure the loans they need both locally and nationally and can help you get the loan you need to live life on your terms. Call 1-800-990-LEND (5363) to speak with Rob about your home loan needs, including cash-out refinancing and reverse mortgage loans.