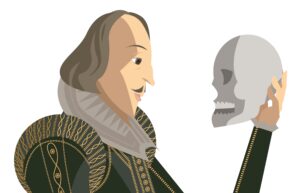 Well, we survived another stretch of extremely cold and precarious weather. Yes yes, it is winter, but this is North Texas, and we simply aren't used to these conditions. Hopefully, you were able to get a snow day from work and enjoy a couple of days by the fire with your family. Even if you weren't able to, the weekend is here so you can relax and have a great couple of days ahead of you. As you surely know by now, this is another installment of our community blog, and we have some great family-friendly events to showcase for you. So, with this in mind, Family Home Loan Texas hopes you enjoy these highlighted happenings going on around DFW this weekend.
Engineers Week
 If your child is passionate about Legos, Tinkertoys, or any other similar products, you should absolutely bring them to Engineers Week at the Fort Worth Museum of Science and History. This exhibit celebrates National Engineers Week and promotes a diverse engineering workforce. It strives to increase interest in this field as well as in other technologically centered careers. It runs from the 25tyh until the 27th and allows passionate kids to create their own battery-powered LEDs, noisemakers, and learn how different devices work by taking them apart. To learn more visit this link.
Joseph and the Amazing Technicolor Dreamcoat
One of the most well-known musicals, Joseph and the Amazing Technicolor Dreamcoat is coming to the Lewisville Grand Theater for this weekend only. This production tells the biblical story of Joseph and his eleven brothers and is sure to entertain the entire family! To learn more about this enduring musical and to buy tickets, follow this link.
Hamlet
Ah, Hamlet: one of the greatest works in all of human history. It is referenced everywhere and remains one of the most enduring plays of all time. It tells the story of Hamlet and his family and is full of drama, passion, the various ontological issues we all face. It is put on by the Stolen Shakespeare Guild, a group that "is dedicated to uniting and enriching our community through the preservation and celebration of classic theater."  You are able to see this classic production until March 5th at the Fort Worth Community Arts Center. You can learn more and purchase tickets here.
Contact Us For More Family Friendly Events In DFW
Family Home Loan Texas was founded by loan originator and long-time mortgage professional Rob Bramer. Rob has helped clients secure the loans they need both locally and nationally and can help you get the loan you need to live life on your terms. Call 1-800-990-LEND (5363) to speak with Rob about your home loan needs, including cash-out refinancing and reverse mortgage loans.