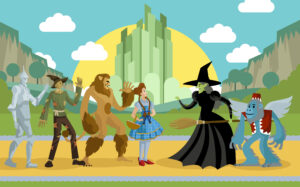 After some crazy weather over the past couple of weeks, it seems like we are finally settling into a stretch of nice, beautiful days. Of course, there's always a risk of the temperatures plummeting (or soaring) and confusing all of us in North Texas, yet again. With that said, there's no sense of worrying about it, and it is certainly more advantageous to just enjoy the weekend. In today's community blog, Family Home Loan Texas talks about some of the best family-friendly events happening across the DFW metroplex over the next couple of days.
Dino Safari at Dallas Zoo
Take advantage of the great weather and go on a Dino Safari at the Dallas Zoo. It features over 30 animatronic dinosaurs spread across the zoo. You can ride around on a fun, ADA-friendly tram that takes you from dino to dino. While you're there, you can enjoy the rest of the fascinating animals that live at the zoo, making this a very worthwhile day. The safari starts on Saturday and lasts until May. You can learn more and purchase your tickets here.
The Wizard of Oz
Follow the yellow brick road to the Artisan Center Theater in Hurst. This musical is a fun, family-friendly adaptation of the classic Frank L. Baum story, most famously showcased in the incredible film. Whether you're a fan of the film or you've never seen it, this performance is bound to be a blast that you and the kids will love. It runs until the end of March, so the clock is ticking down. Purchase tickets and learn more here.
North Texas Irish Festival
This weekend only, you can enjoy the North Texas Irish Festival at Fair Park. The event celebrates Irish culture and wows attendees every single year. There is music, dancing, food and drinks, and more. If you are feeling particularly ambitious, you can take part in a fun run that is appropriate for all members of your family, even your favorite pup! Read more information and buy your tickets here.
Once Upon a Spring
The Gaylord is mostly known for its fantastic winter celebrations, but you can also enjoy the amazing, sprawling resort for springtime fun. There are family-friendly activities, holiday brunches, and more spread out through the 4.5-acre indoor garden center. There is so much to do, so be sure to look at the Gaylord's website to learn more.
Contact Us To Learn More About Happenings Around DFW
We pride ourselves on staying abreast of great events in the area as well as local real estate and home loans for North Texans. Family Home Loan Texas was founded by loan originator and long-time mortgage professional Rob Bramer. Rob has helped clients secure the loans they need both locally and nationally and can help you get the loan you need to live life on your terms. Call 1-800-990-LEND (5363) to speak with Rob about your home loan needs, including cash-out refinancing and reverse mortgage loans.