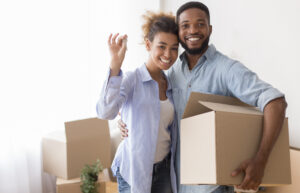 When you are trying to navigate buying a home, especially if it is your first time, there is a lot to juggle. From finding a realtor to making a bid on the perfect home, you surely have a full plate. Part of this process, that often gets overlooked, is how you are going to pay for it. Of course, you know that you are going to find a mortgage and purchase your home via this lend, but there are still many things to keep in mind about this aspect of the process. In today's blog, Family Home Loan Texas breaks down the basics of home loans and what you need to remember when beginning your home-buying journey.
The Types Of Mortgages
You may have heard that you need to make a downpayment of 20% to purchase a house. While this is the case for conventional mortgages, most people — especially first-time buyers — pay significantly less. There is a multitude of mortgage options available that offer lower down payments. FHA Loans, for example, can require as little as 3.5%. These are backed by the Federal Housing Administration and they exist to make homeownership more attainable for most Americans. Similarly, VA Loans (backed by the VA) can have even more generous terms for those who qualify. It is important to note that when you pay less up-front, you will likely have a higher monthly rate as well as be required to maintain mortgage insurance. Ultimately, you need to pick the loan that best fits your unique financial needs.
Stick To Your Budget
It is essential to not only know your budget but also to stick to it. We know it's easy to become enamored by the home of your dreams, but if you cannot afford it — both the down payment and monthly ones, as well — you should probably keep looking. The cost of homeownership goes beyond the listed prices, as you still have to pay property taxes, insurance, and general maintenance costs. Utilizing a mortgage calculator will help you determine and plan for your overall costs. While a calculator just gives you an estimate, it allows you to have a better sense of your total costs, which can help you figure out an appropriate budget.
Additional Steps
Buying a home consists of much more than finding a house, making an offer, and then closing. You need to have the house professionally appraised, so your mortgage lender knows that the amount they provide isn't exceeding the home's true value. You will also need to have it inspected, so you will be aware of any issues that need to be fixed, adding to the total amount you will need to spend. Luckily, this is also a good negotiation tool, as the seller can either drop the price or make any necessary repairs before you close, should substantial problems arise. As with everything else, you will need to factor these costs into your total budget.
Contact Us To Learn More About Purchasing A Home
We know that buying a home is tricky, especially figuring out home loans. However, we are here to help. If you have any questions, we invite you to reach out to us. Family Home Loan Texas was founded by loan originator and long-time mortgage professional Rob Bramer. Rob has helped clients secure the loans they need both locally and nationally and can help you get the loan you need to live life on your terms. Call 1-800-990-LEND (5363) to speak with Rob about your home loan needs, including those for first-time buyers, cash-out refinancing, and more.