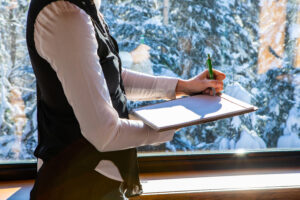 Just because someone is selling a home at a certain price, it doesn't mean that it is the true value of the house. While right now, home prices are skyrocketing in North Texas, and you will likely pay more for a house than you would in previous years, you need to be aware of its real value. This will determine what you can expect to sell for in the future and can also give you an idea of what a lender will provide for a mortgage. In today's blog, Family Home Loan Texas talks about home appraisals and the important role they play when it comes to buying, selling, and refinancing a home. 
When You Need One
When you are buying or selling a home, an appraiser will need to come to inspect the house. For a buyer, this is essential because it will help determine how much your lender will be willing to provide for the mortgage. They want to protect themselves in case anything happens and giving out more than the home's true, appraised value puts them at risk. This also benefits sellers because if they are asking more than what the house is worth, they won't be able to find buyers that can secure a mortgage. In these cases, they will either need to lower their price or keep their fingers crossed that someone will pay the asking price outright with cash. 
A Tool For Refinancing
Appraisals are also necessary when you are refinancing. When you do refinance, your lender needs to know the home's value to determine the new terms of your mortgage. This is especially important if you are doing a cash-out refinance where you take out a bigger loan than you did before. Similarly, a reverse mortgage requires an appraisal so the lender can protect themselves in case of default. Ultimately, any time you are taking a loan out on your home, an appraisal is key in determining the amount you will receive.
What Does It Consist Of?
It is conducted by a third-party professional that takes an unbiased look at your home and property. As you might expect, they look at the condition and amenities of the house and also consider the neighborhood and what other, similar houses have sold for in your area recently. Once they accumulate all the needed information, they create a report. It is a thorough synthesis of the appraised price, pictures of the home and property, a map view, and their methods for determining the overall value and square footage.
Call Us For More Information About Home Appraisals
If you have any questions about buying a house or refinancing, please contact us today.  Family Home Loan Texas was founded by loan originator and long-time mortgage professional Rob Bramer. Rob has helped clients secure the loans they need both locally and nationally and can help you get the loan you need to live life on your terms. Call 1-800-990-LEND (5363) to speak with Rob about how he and his team can help you through all aspects of buying a home — including refinancing and reverse mortgages.