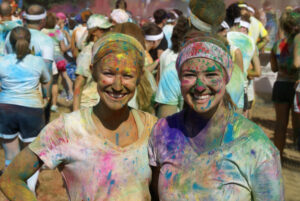 In last week's community blog, we touted the coming of spring and the warmer temperatures. Perhaps the weather got wind of this confidence and decided to throw us for a loop by plummeting temperatures once again. Such is life in North Texas, so hopefully, you didn't put away your winter coats, hats, and gloves quite yet. Luckily, there is a lot going on in DFW this weekend — both inside and outside — so your next couple of days can include lots of family fun. In today's community blog, Family Home Loan Texas highlights and talks about our top picks for fun things to do in North Texas this weekend.
Disney's Beauty and The Beast
This weekend only, you can enjoy the renowned musical Beauty and The Beast at the Upright Theatre Co. in Euless. Whether you are a long-time fan of this classic work or you are seeing it for the first time, taking it in up close on the stage is bound to be a fantastic and mesmerizing experience for the whole family. The play showcases the work of the local theater community, so be sure to come out and support a great group of performers. You can learn more and purchase tickets here.
St. Paddy's Day Dash 5K Run
It might not be St. Paddy's Day quite yet, but there's no reason you can't begin the festivities early. On Saturday the 12th, you can bring the family to Central Market on Lovers Lane for a fun 5K run. Dress in your silliest green garb and go for a fun jog. If running isn't quite your speed, there is still plenty to enjoy, including a donut hole eating contest, a free Yuengling beer flight, free Beyond Meats, an after-party, and much more. You can find more details and register for the race here.
Harry Bertoia: Sculpting Mid-Century Modern Life
Harry Bertoia: Sculpting Mid-Century Modern Life is the first museum retrospective of the artist's career in almost 50 years. It covers his entire multi-media career, highlighting his creativity and interdisciplinary work. The exhibit features over 100 works and is bound to give viewers a great sense of his talent and artistry. It includes sculpture, jewelry, furniture, monotypes, and more. It runs until the end of April at the Nasher Sculpture Center in Dallas. You can learn more and find tickets here.
Contact Us To Learn More About What's Happening This Weekend
If you know of other great activities happening around North Texas, we'd love to hear about them. Family Home Loan Texas was founded by loan originator and long-time mortgage professional Rob Bramer. Rob has helped clients secure the loans they need both locally and nationally and can help you get the loan you need to live life on your terms. Call 1-800-990-LEND (5363) to speak with Rob about your home loan needs, including cash-out refinancing and reverse mortgage loans.