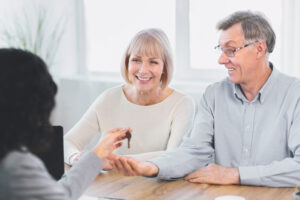 While buying a home is an immensely rewarding milestone, the process of getting there can be overwhelming and daunting. From choosing the ideal house to securing a mortgage to everything in between, you will certainly have a lot on your plate. This is by no means a deterrent; rather, it is beneficial to know what the whole process consists of before beginning, so you are prepared and don't become disheartened. With this in mind, for today's blog, Family Home Loan Texas discusses the home buying and mortgage processes, so you will know what to expect.
Pre-Approval Sets The Stage
Pre-approval is when you learn what sort of mortgage best suits your needs and how much you can expect to receive from a lender. This allows you to approach the buying process knowing a more accurate budget. While there are other factors in play to determine your monthly payments, you will know how much a lender will likely give you. While pre-approvals are not binding, having one will make securing your actual mortgage go more smoothly down the road. Additionally, sellers will take your offers more seriously.
Finding A Home
Once you are pre-approved, you can feel confident beginning the search for property in earnest. You will have a sense of how much you'll receive from a lender, but you will also need to consider how much money you can put down as both a down payment and "earnest money," which is a deposit that shows sellers that you are serious. This goes towards your down payment. 
Apply For The Mortgage
Once you know what house you are purchasing, it is time to apply for a mortgage. They will require a good amount of information, so they can determine how much money to lend you and at what interest rate. This typically includes employment info, income, assets, debt, property information, and credit history. It is wise to have all of this gathered early on, so you can go through this step of the process smoothly. An often overlooked part of everything is having the home independently appraised; this is what determines how much a lender will give you because they do not want to provide more money than the house is truly worth.
Finishing Up The Loan
Once you have submitted all of your information to the lenders you've contacted, they will give you a loan estimate. These usually are in the same format, so you can easily compare the offers. Once you get this, it is valid for ten business days, so it is advisable to choose within this timeframe. Once you accept, the loan will be processed.
Underwriting
Once your application is completely filled out, it will go to a mortgage underwriter who ultimately provides the final approval. They look over all aspects of your application to make sure everything is valid and accurate. They can either approve it, reject it, or approve it with conditions. If it is approved, you will lock in your interest rate, which is what you can expect to pay for the duration of the loan. Of course, down the road, you can refinance if it is financially advantageous. 
Closing Time
After everything is approved, you can close on the property. This is when you will pay closing costs and sign the title to the house. This is also the last opportunity to look everything over to make sure all of the loan estimates you had are accurate and that everything looks good. Overall, it should take between 30 and 45 days to close on the house.
Contact Us To Learn More About The Home Buying Process
If you have any questions about mortgages or buying a home in general, we are happy to help. Family Home Loan Texas was founded by loan originator and long-time mortgage professional Rob Bramer. Rob has helped clients secure the loans they need both locally and nationally and can help you get the loan you need to live life on your terms. Call 1-800-990-LEND (5363) to speak with Rob about your home loan needs, including those for first-time buyers, cash-out refinancing, and more.