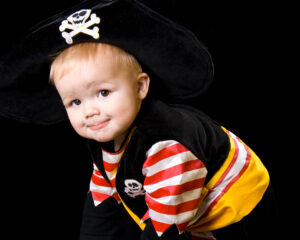 April is here, but don't worry: nothing in today's community blog will be fooling you. We take our fun North Texas events very seriously, so we will still be highlighting our top family-friendly picks. Hopefully, the beautiful weather is here to stay, so you can rest easy knowing that you will have lots to do both inside and out in the coming weeks and months. Yes, we understand that you will probably have to dedicate a day or two to spring cleaning, but that doesn't mean you can't enjoy some of the great happenings this weekend. In today's community blog, Family Home Loan Texas showcases some of our favorite events and activities around DFW over the next couple of days.
David Rogers' Big Bugs
You don't have to turn on a 1950's sci-fi movie to witness giant bugs. Instead, you can take a trip to the Fort Worth Botanic Garden to see them on display. This exhibit consists of gigantic insect sculptures made from all-natural objects, including trees, saplings, branches, and other materials. The Botanic Garden is always beautiful to walk through, and now there is an added dimension to the awe-inspiring grounds. You will gain a deeper appreciation for the insects surrounding us and see how fascinating they are on a large scale. You can learn more and purchase tickets to the garden here.
Shearing Fest: Alpacas & Artisans
Make your way to Aubrey this weekend to participate in some Alpaca shearing. This is a fun, educational event where kids and adults can witness what goes into shearing and the process of separating fiber and then processing it. In addition to some fun alpaca action, there will be arts and crafts vendors, live music, and plenty of opportunities to take pictures of all the festivities. There will also be tasty food from food trucks and local craft beers for the adults. For those of you wanting extra relaxation, there will be alpaca yoga. Have you ever done yoga next to alpacas? Now is your chance, so be sure to take advantage of the opportunity. You can learn more and purchase your tickets here.
Pirate Party at the Children's Aquarium
Pull out your eye patches and peg legs because there's a pirate party this weekend at the Children's Aquarium in Dallas. There will be an exciting treasure scavenger hunt and even the opportunity to meet a mermaid! If swashbuckling isn't your style, there will also be goat yoga. What a coincidence: goat AND alpaca yoga on the same weekend? Talk about excitement! Learn more about these events here.
Contact Us to Learn More
Family Home Loan Texas was founded by loan originator and long-time mortgage professional Rob Bramer. Rob has helped clients secure the loans they need both locally and nationally and can help you get the loan you need to live life on your terms. Call 1-800-990-LEND (5363) to speak with Rob about how he and his team can help you through all aspects of buying a home — including refinancing and reverse mortgages.