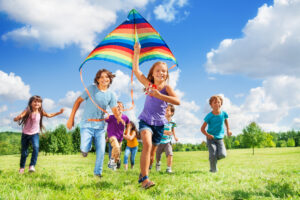 Each week, Family Home Loan Texas likes to dedicate a blog to family-friendly events happening in the Dallas, TX, community. In today's blog, we're looking at the fun events in the DFW area that are fun for the entire family! You can also find links to more formation or to make reservations, so you and your little ones can take part.
Sensory-Friendly Family Event
The Nasher Sculpture Center will be hosting a sensory-friendly family event for neurodiverse learners of all ages on April 21st from 4pm until 6pm. The event is free, families just need to register ahead of time. There will be sensory tents, art-making stations, scavenger hunts, and a sensory quiet room that is facilitated by TWU occupational therapy students. You can also bring your children to the activity tables, with displays and activities from the Dallas Arboretum, Dallas Zoo, Frontiers of Flight Museum, the Dallas Museum of Art, and the Dallas Public Library. There is free self-parking at the Museum of Art, and free valet in front of the Nasher Sculpture Center. Masks are required for indoor activities, but not outdoor ones.
Painting with a Twist:
On Saturday, April 16th from 11am until 1pm you and your family can enjoy a Painting With A Twist event for parents and for kids ages seven and up. This takes place at 3220 Gus Thomasson Road, Suite 219 in Mesquite, Texas. This class is $37 to $48 per person and includes all of the materials needed to complete your masterpiece! You can bring your own refreshments, and must reserve your spot ahead of time.
Kids and Kites
On Saturday, April 16th, you can bring your family to Rep. Crockett's 2nd Annual Kids and Kites Festival at William Blair Jr. park on 3000 Rochester Street in Dallas, TX. This will take place from 10am until 2pm. There will be free kites for your kids, but they're first come, first serve so get there easily! This event is free for the entire family too.
Give Us a Call Today
Family Home Loan Texas was founded by loan originator and long-time mortgage professional Rob Bramer. Rob has been there for our clients, nationally and locally, and he is ready to help you too. Call 1-800-990-LEND (5363) to speak with Rob and find out how he can help you secure the loan for your new home and help you move forward with the next exciting stage of your life!