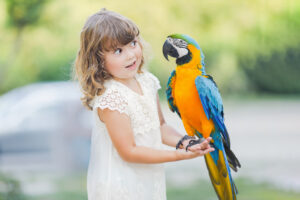 Each Friday, we take a break from our usual topics on mortgages and loan assistance to take a look at our community. In today's blog, Family Home Loan Texas is looking at three fun community events that are happening in Dallas, TX and surrounding communities, all of which are fun for the entire family!
Family Weekend:
This weekend you can enjoy tons of fun at Sammons Park with a free outdoor event. Tomorrow, the Dallas Zoo will be there with their Animal Adventure program, featuring live animals like reptiles, birds, and more. There will also be fun activities like balloon artists, face painting, and a petting zoo. You and your kids can play lawn games and mini golf, or adopt a dog from Dallas Animal Services, who will be on-site at these events. There is also going to be special entertainment on the community stage, and you can grab a meal at the Center Café.
Family Fit Fest:
Family Kit Fest will be taking place tomorrow, April 23rd at the Centennial Hall, starting at 11am. Formerly known as Get Kidz Fit fest, this is a FREE expo event for the entire community to enjoy. There will be fun events and activities for you and your kids to enjoy, from the youngest to the oldest. While enjoying these activities, you can learn about good nutrition, physical health, and being mentally and finally fit too. There will be resources on hand from local businesses and nonprofit organizations too, and this is all benefits the Community Council of Greater Dallas.
Family Funny Show:
The Dallas Comedy Club will be hosting an Interactive Family Funny Show on Sunday, May 1st at 1pm. The theater is located at 3036 Elm Street. Tickets are only $5! This will be a fully improvised play, where you and your loved ones can change the story and participate in fun games. In addition to the show, there will be arts and crafts and other activities to enjoy. A great way to spend a Sunday afternoon with your kids!
You can follow the links in each section to learn more about these events, and plan a fun and memorable day with your loved ones!
Talk to Our Team Today
Family Home Loan Texas was founded by loan originator and long-time mortgage professional Rob Bramer. Rob has always been there to help our clients locally and nationally. Call 1-800-990-LEND (5363) to speak with Rob and discover how we can help you secure the loan necessary to move you into your home!