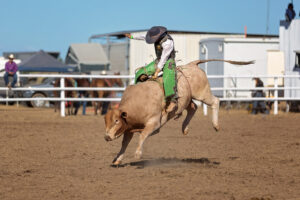 It is heating up quickly in the DFW Metroplex, so it can be difficult to find the motivation to leave your air-conditioned, cool home. However, there are lots of worthwhile activities and events going on around North Texas this weekend. In all of our community blogs, we strive to highlight the best goings-on around the area, and this week's edition is no exception. There is a lot going on, so you should definitely check some of it out. In today's blog, Family Home Loan Texas showcases some of the best events going on around DFW this weekend.
Frisco Fair
It may not be the iconic State Fair of Texas, but the Frisco Fair is bound to be a great time for all who go. This weekend is your last opportunity to go, so be sure to show up and have loads of fun! There will be plenty of rides, food, games, and music that the whole family is sure to enjoy. Best of all, the fair is free to attend. Yes, you'll have to pay for games and rides, but saving on admission goes a long way. You can learn more about the Frisco Fair and grab tickets here.
Waitress – A Musical
The Broadway hit, Waitress is having its final run of shows this weekend at the Winspear Opera House in Dallas. The musical follows a waitress as she turns to her incredible pie-making skills to help her achieve better things in life. It is a story about changing one's life while still sticking to the things one loves. You can purchase tickets and learn more about the musical here.
PBR World Finals
The first three rounds of the 2022 PBR World Finals are starting this weekend in Fort Worth's Dickies Arena. This professional bull-riding event is sure to get the adrenaline pumping all throughout the arena. In addition to seeing all the bull-riding action, there will also be lots of other happenings that will bring the entire family lots of fun. For the first time this year, there will be the PBR Cowboy Experience and Expo, which highlights the sport's history and the Western way of living with engaging interactive exhibits. You can learn more about additional programming and purchase your tickets here.
We Invite You To Contact Us Today
If there are any local events coming up that you are excited about, we would love to hear about them! Family Home Loan Texas was founded by loan originator and long-time mortgage professional Rob Bramer. Rob has helped clients secure the loans they need both locally and nationally and can help you get the loan you need to live life on your terms. Call 1-800-990-LEND (5363) to speak with Rob about how he and his team can help you through all aspects of buying a home.