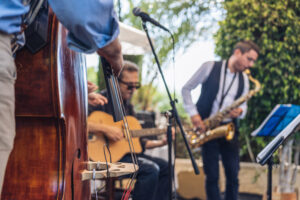 It's Friday, which means it's time for this weekend's community blog! If this is your first time tuning it, this is where we highlight some of our top picks for great, family-friendly events happening all across the DFW metroplex. Yes, we know it is getting hot — even hotter than normal — which makes it easy to just stay at home, sitting in front of the air conditioning vents while dreaming about the beach. However, there is a lot of fabulous goings-on occurring across North Texas that you or you and your family should certainly check out. With that said, in today's blog, Family Home Loan Texas presents some of the best events happening around DFW this weekend.
Wildflower! Arts & Music Festival
This weekend, you can take in a wide variety of art and culture at the Wildflower! Arts & Music Festival in Richardson. This festival has been going on for over 30 years, and it always showcases some incredible musicians and artisans. This year, notable headliners include Collective Soul and the Toadies. This is a great event for the whole family, and admission is free for kids 12 and under. There is even a fun interactive experience for children that includes art, games, axe throwing, and even an LED climbing wall! You can learn more and buy tickets here.
In-Sync Exotics Visitor Campout
You don't have to go on a safari to camp next to big cats; and no, your chunky kitty doesn't count. Instead, you can go to In-Sync Exotics Wildlife Rescue and Educational Center this weekend to camp out with exotic, large cats. All you need to bring is a tent, sleeping bag, and clothes and the center provides everything else. You can learn more and reserve your spot here!
JooYoung Choi: Songs of Resilience From the Tapestry of Faith
Until the beginning of September, you can visit the Crow Museum of Asian Art of The University of Texas at Dallas to see the fabulous work of JooYoung Choi, a multi-media artist who uses her pieces to craft narratives that span a fictional universe of her own creation. It pays special attention to how the media represents women, intersex, trans, and non-binary people of color. This is truly a unique experience, and you do not want to miss it. Learn more here.
Contact Us Today
If you know of any local happenings coming up that you are excited about, we would love to hear about them! Family Home Loan Texas was founded by loan originator and long-time mortgage professional Rob Bramer. Rob has helped clients secure the loans they need both locally and nationally and can help you get the loan you need to live life on your terms. Call 1-800-990-LEND (5363) to speak with Rob about how he and his team can help you through all aspects of buying a home.