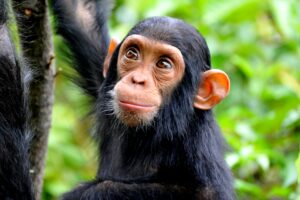 Well, it's the Friday before a three-day weekend, so that means it's time for an extra special community blog. In fact, to celebrate, you would be well served to listen to Rebecca Black's infamous hit as you peruse today's post. While you will likely be grilling out and spending time at the pool on Monday, there are still plenty of opportunities to get out and enjoy some fun events with your family beforehand. So zip on your party suit and sit down because, in today's community blog, Family Home Loan Texas highlights some of the DFW metroplex's top family-friendly events happening this weekend.
Psychedelic Robot
With a name like Psychedelic Robot, how could you not be intrigued? This is a massive visual storytelling experience taking place at The Shops at Willow Bend. It tells the story of the psychedelic robot through the perspective of a 1000-year-old dragon and it highlights various core aspects of the human experience. The adventurous experience was put together by myriad world-class artists, so you don't want to miss this. Before 7:00 PM, Psychedelic Robot is open to all ages. After 7:00 it is 21 and up. You can learn more here.
Klyde Warren Park's Movies in the Park
THere's something special about watching movies outside and on a large screen. After all, just look at the popularity of drive-in theaters for decades. While drive-ins don't enjoy the same attendance as they once did, you can still approximate the sensation by going to Movies in the Park at Klyde Warren Park. This Saturday, the 28th, there is a triple header featuring fan favorites: Raya and the Last Dragon, Twilight, and La La Land. The respective showtimes are 3:00, 5:00, and 7:00. Feel free to bring a picnic, or you can indulge in a snack from a fabulous food truck. This is a free event, but you can learn more here.
Becoming Jane: The Evolution of Dr. Jane Goodall
Dr. Jane Goodall has been a staple of National Geographic and other similar publications for decades. She is a renowned primatologist who made great strides in the study and conservation of chimpanzees. She lived with and studied chimps in the field throughout her entire career. Now, the Perot Museum of Nature and Science is featuring an exhibition dedicated to Dr. Goodall and her work. National Geographic is in partnership with the museum, so you can rest assured knowing that this is going to be a fabulous, informative exhibit. You can learn more and purchase tickets here
Contact Us Today
If you know of any local events coming up that you are excited about, we would love to hear about them! Family Home Loan Texas was founded by loan originator and long-time mortgage professional Rob Bramer. Rob has helped clients secure the loans they need both locally and nationally and can help you get the loan you need to live life on your terms. Call 1-800-990-LEND (5363) to speak with Rob about how he and his team can help you through all aspects of buying a home.