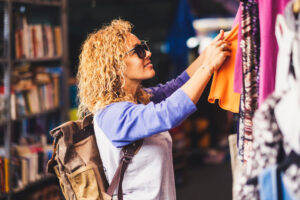 Welcome to another community blog post! We publish these every Friday to highlight some of the most alluring and interesting events going on around the DFW Metroplex each weekend. Although Dallas and the surrounding areas might not have the luster and prestige of New York, LA, or Chicago, they are still filled with fun and interesting goings-on. This weekend perfectly highlights the wide range of appeal that North Texas has. Why not sample some of the excitement happening and venture out this weekend. In today's community blog, Family Home Loan Texas showcases some of North Texas's most promising events and activities. 
Native Texas Butterfly House & Garden
From now until the beginning of October, you will be well-served to make at least one visit to the Heard Natural Science Museum & Wildlife Sanctuary in McKinney. There, you will be able to walk among various butterflies and other "pollinators." There are native species that vary from one season to the next. Similarly, there are lots of native plants that can inspire you to try new things in your own garden. Moreover, if you are wanting to take stunning pictures, this is a great place to do so. Admission is free with a general admission ticket or you can purchase a pass just for the Butterfly House and garden. Learn more here. 
Trolls Live!
This weekend only, you can experience Trolls LIVE! At Texas Trust CU Theatre at Grand Prairie. This performance showcases what so many kids love about Trolls and features a phenomenal, exciting adventure that fans of the franchise have come to expect and enjoy. There will, of course, be music, dancing, jokes, and unadulterated happiness. You can learn more and purchase tickets here.
The Boho Market
Each weekend, you can check out The Boho Market as it rotates through a variety of locations. This is one of the largest makers markets in Texas, and it features ethically sourced vendors that sell a variety of products. They range from handcrafted arts to stellar vintage finds to so much more. Because the location changes and this is akin to a popup event, be sure to visit either the Boho Market's website or Facebook page, so you can be sure you are going to the right spot!
Contact Us To Learn More!
We are always on the lookout for great events going on around the DFW Metroplex, so if there is anything coming up that you are excited about, please let us know! Family Home Loan Texas was founded by loan originator and long-time mortgage professional Rob Bramer. Rob has helped clients secure the loans they need both locally and nationally and can help you get the loan you need to live life on your terms. Call 1-800-990-LEND (5363) to speak with Rob about how he and his team can help you through all aspects of buying a home.