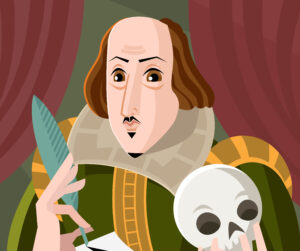 Well, it's going to be a scorcher this weekend. Granted, it's been a scorcher for the past week, and all this heat makes it tough to keep track of days, weeks, our own names, etc. Yes, this is Texas and yes, it is summer, but there's something different about this heatwave; it just feels…mean. With that said, we cannot let the weather win; we mustn't hide away in our airconditioned homes, letting the triple digits dictate our lives. Rather, let's go out and enjoy everything the DFW metroplex has to offer (don't worry, most of it is inside). In today's community blog, Family Home Loan Texas showcases some of North Texas's most promising family-friendly events. 
Shakespeare in the Park
Shakespeare in The Park is a Dallas institution. Every year, this company puts on various plays from The Bard, and it is always a great time. The event takes place outside, and while it is hot out, it's always in the evening, and you can bring full picnics (wine always makes an appearance). This is a  great way to introduce kids to the magic of Shakespeare; after all, they will likely read it in school, but seeing it live is one of the best ways to appreciate the canonical works. This summer, attendees will be treated to A Midsummer's Night's Dream and The Tempest, depending on what days you go. You can learn more here.
Fan Expo Dallas
If you're a fan of comics, anime, superheroes, horror movies, sci-fi, and video games, you're in luck. This weekend is the Fan Expo at the Kay Bailey Hutchison Convention Center, and no matter your specific nerdy interest, you will be around hundreds of like-minded fans. There will be workshops, meet-and-greets, cosplaying, and so much more. Of particular note, Elijah Wood, Brendan Fraser, and Kevin Smith will all be there talking to and interacting with fans. This expo has it all, so be sure to make it over. It is bound to be a blast! Learn more and purchase tickets here. 
Disney Art from Private Collections
If you are a fan of Disney, you will want to venture to the Arlington Museum of Art. There is now an exhibit that showcases items from the personal collections of famous Disney artists. You will see works from a wide range of movies including The Little Mermaid, The Lion King, Pinnochio, and so many more. There will be character studies, concept drawings, and much more. This is a truly historic retrospective, so do not miss out. Learn more and buy tickets here.
Contact Us Today
We are always on the lookout for great events going on around the DFW Metroplex, so if there is anything coming up that you are excited about, please let us know! Family Home Loan Texas was founded by loan originator and long-time mortgage professional Rob Bramer. Rob has helped clients secure the loans they need both locally and nationally and can help you get the loan you need to live life on your terms. Call 1-800-990-LEND (5363) to speak with Rob about how he and his team can help you through all aspects of buying a home.