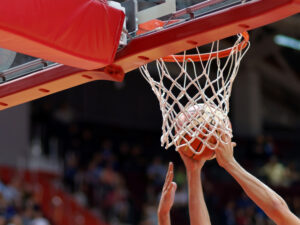 It has somehow been hotter than usual in North Texas lately, but it is luckily cooling down over the next few days. Yes, this is all relative, but we should still rejoice in the less-scorching temperatures. This reprieve gives us the opportunity — and motivation — to go out and enjoy the myriad offerings the DFW metroplex has to offer. Because it is a long weekend with the 4th of July rounding things off, there are plenty of activities to choose from. While not an official selection, stopping at Dairy Queen for a Blizard on the way to the fireworks stand is always a worthwhile pursuit. In today's community blog, Family Home Loan Texas presents some of the best activities you and your family can partake in this weekend.
The Music Man
The Music Man is a classic American musical, and getting to see it live is truly a treat. From now until July 10, you and your family can enjoy this wonderful production at the Rodenbaugh Theatre at the Willow Bend Center of the Art in Plano. The musical tells the story of a traveling salesman who cons a small town in Iowa. While this may seem like a cruel plot, you can expect redemption. Plus, The Music Man is heavily referenced in one of the greatest Simpsons episodes ever created: Marge vs The Monorail. You can learn more and purchase tickets here. 
BIG3 Basketball
It is the NBA off-season, but that doesn't mean you can't enjoy some professional basketball. FIREBAll3 is a new iteration of BIG3 Basketball (the league started by Ice Cube) and you can watch it live in Frisco at the Comerica Center. Whether you are already a fan of basketball or not, this is bound to be exciting and fun for the entire family. You can learn more and buy tickets here.
Hands-On Harley-Davidson
Even though they can't ride them, kids love motorcycles. This is a fact, so why not indulge their interest and bring them to  Hands-On Harley Davidson at the American Airlines CR Smith Museum in Fort Worth. At this traveling experience, you and your family can learn about the science and mechanics that go into making motorcycles run. This experience will give all viewers a glimpse into the physics that makes automotive motion possible. Learn more and secure your tickets here.
Contact Us Today
​​We are always on the lookout for great events happening around North Texas, so if there is anything coming up that you are particularly looking forward to, we invite you to let us know! Family Home Loan Texas was founded by loan originator and long-time mortgage professional Rob Bramer. Rob has helped clients secure the loans they need both locally and nationally and can help you get the loan you need to live life on your terms. Call 1-800-990-LEND (5363) to speak with Rob about how he and his team can help you through all aspects of buying a home.