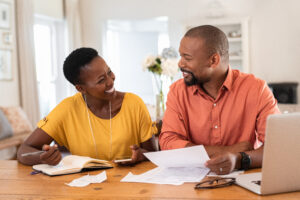 What do you gain from building your savings over time? Part of why you should set aside money is to make sure you can protect yourself when the unexpected happens. Medical concerns, car repairs, unemployment, and other issues can come with costs that you will have to clear. However, you should not think about savings as only a way to prepare for negative events—building up your account will also help you prepare for positive life events, such as the purchase of your first home. FHL Texas has experience helping people ready to buy for the first time. As important as it is to establish your savings and prepare to make your down payment, you can find that loan terms are available to help you secure your property with a limited initial payment.
Are You Ready To Purchase Your First Home?
Through the decades, people can have different needs in terms of building their savings. Even for people in the same age group, needs can vary when it comes to what you should have on hand. Different factors like your current expenses, your long-term plans, and whether you have a partner who works or children to support can affect what you need. With that said, you should remember that saving today will help you prepare to take advantage of future opportunities. As you prepare to purchase your first home, setting aside money will be advantageous. It can also benefit you to work with people who are experienced with the different aspects of the real estate purchasing process. Because FHL Texas can help you understand your needs as well as your opportunities to secure the right loan and complete your sale!
Your Savings Can Help You Secure The Right Loan For The Right Property
There are different factors that are largely out of your control when it comes to your home purchase. It can be frustrating to find yourself looking for a property at a time when interest rates and/or home prices are high. Competition from other buyers can also lead to difficulties. The sooner you start planning and saving for your first purchase, the sooner you can take on an aspect of your search you can control, the readiness to make a down payment and secure the right loan terms. Whether you have long prepared for this day or need help making sure you are ready, we can provide no-obligation consulting to help you enjoy home ownership.
What Kind Of Terms Can You Secure For Your Loan?
People making their first home purchase can have less money available to make their down payment, as they will not be able to draw from the sale of a property that they are leaving. Fortunately, there are still agreeable loan terms that can be secured with lower down payments. Both FHA and conventional loans can be available to you. For an FHA loan, you can make a down payment as small as 3.5%, while conventional loans have been made available with down payments as small as 3%.
While it can be helpful to have access to mortgages with lower initial costs, remember that a bigger down payment cuts down on the size of your mortgage. For a conventional loan, that higher payment also helps improve your LTV ratio, which can help you avoid the added cost of mortgage insurance. Committing to building your savings at a faster rate will help you prepare for a larger upfront investment, something that will help you manage costs over time by enjoying better terms for your monthly payments.
Fully Supporting First Time Buyers
First time homebuyers can feel overwhelmed by the purchasing process. You need to make sure you fully review a house before you commit to buying, but you also need to move quickly when you have to worry about other buyers who are also interested. You should be aware of what kind of interest rates and home prices you will encounter, as well as what kind of loan terms are attainable. If you feel intimidated by the idea of securing a mortgage, a consultation is beneficial.
As we work with potential buyers, we take care to demystify the financial aspects of home ownership. That involves more than just explaining the different terms and costs you are likely to encounter. To fully support you, we can help you make choices when the right answer might not be clear. For example, while you may feel that an FHA loan with a lower down payment is an easier cost to absorb now, we can outline how a larger initial deposit with lower monthly payments can be arranged, and how it will help you in the long term.
Remember That Refinancing Is Available As A Homeowner
Over time, your investment in your property can help you build savings and generate equity, which can help you grow savings and generally prepare for retirement and other major life events. One thing you can take advantage of after spending some time in your home is refinancing. Whether you want to change the rates and terms on your loan or hope to take advantage of a cash out refinance, we can talk to you about preparing for this opportunity, and to know what trends to look out for if you want favorable terms.
FHL Texas Can Help You Secure Your First Home!
Are you ready to own your first home? FHL Texas understands that while exciting, that initial purchase can be daunting. With our no-obligation consultation and experience navigating the world of mortgages and financing, we can help people at different stages of saving and preparing for a purchase. If you feel ready to secure your home or feel that you need help finding the right terms to make property ownership possible, we can help! We are also here for you later on if you decide to make another purchase, or if you want to explore refinancing. To find out more about the different ways in which we can support prospective homebuyers, please reach out to FHL Texas by calling 1-800-990-LEND (5363).