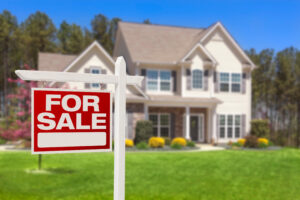 Buyers and sellers in the housing market can gain different advantages as the real estate market fluctuates. For someone on the outside, it can be difficult to assess whether a certain time is really the "right" time to put a home on the market, or if this is really the most advantageous time to make a purchase. For Fall 2022, there are several trends that make this a good time for buyers, including first time buyers! In addition to falling mortgage rates and less competition for homes, changes in credit scoring are giving people a welcome bump in points! With FHL Texas on hand to help you secure the right mortgage for your dream home, this autumn could be the ideal time for you to make the move from renter to owner!
Changes In The Real Estate Market For Fall 2022
Changes in competition for homes, how many are on the market, changes in interest rates, and more can ultimately affect how friendly the housing market is to buyers and sellers. For Fall 2022, there are several reasons to believe that now is a terrific time to buy a home! You can look forward to changes that concern your credit, the mortgage rates you can access, and how much competition you face for homes. Between these shifts and a broader hike in rent prices, you can enjoy long-term savings by moving forward with buying your home.
Look Out For Falling Mortgage Rates
Mortgage rates were previously on an upward trajectory, as the three weeks leading to the fall season saw the rates for 30-year fixed mortgages rising 0.76 percent. Why does a recent rise mean buyers should be optimistic? Jumps that take place in the short term often precede steeper drops, which means this season should present buyers with more enticing rates. Another promising sign is that rates have fallen 86 percent of the time in the fourth quarter, which means the year's end could be the right time to start life as a homeowner.
The Market Currently Has More Sellers And Fewer Buyers
People continue to put their homes on the market—more properties are available to purchase now than in any time in the last twelve months. Because there are more options for buyers, and fewer offers being made on homes for sale, you can have an easier time both presenting a lower offer and requesting contingencies that help protect you during a sale. You can also find that sellers have already started to drop their asking prices, so you can find a better deal without having to go through a tough haggling process or worrying that you will be outbid.
Look Forward To A Bump In Your Credit Score!
It is hard to overstate how important your credit score is to the process of securing a home loan. One reason to be optimistic about buying a home now is that US credit bureaus are removing medical debt and collections from the credit scoring criteria. Satisfied medical collections will no longer hurt a person's score, and unpaid medical collections are initially ignored. Look out for an additional change at the start of 2023, which will see small medical collections removed from scoring. The expectation is that the average buyer will see their credit score rise by 22 points. This can open you up to better rates and terms, and it can help you secure a higher value loan!
While Housing Trends Favor Buyers, Rent Prices Continue To Rise
There are positive reasons to move forward with buying a home in Fall 2022. There are also reasons for concern if you decide to stick with renting. Prices for rental units continue to climb, which means an apartment or rented home will cost more while leaving you without the long-term financial benefits of home ownership. In July, the median monthly rental cost reached an all-time high of $1,879. Not only was this a record in itself, it marked the seventeenth month in a row where a new high was achieved. Whether renters opted to stay in their current locations or move to new ones, they experienced rises in what they owed.
FHL Texas takes many steps to make sure you are making the right move in terms of buying a home and securing the right loan terms. One early way we can help is by letting you see just how much you can gain by buying a home instead of renting. You can see just how much impact this change will have over time when you use our rent-versus-buy calculator, just one of several tools we provide to let you take a quick glimpse at what owning a home can do for you.
Talk To FHL Texas About Buying A Home This Fall!
Several trends suggest that Fall 2022 will be a great time to buy a home. If you are ready to make the leap from renting to owning the space where you live, or if you want to change things up and leave your current home for a new one, FHL Texas is ready to help! We offer important guidance on the different loan terms and types that you have access to, and we can help you secure your chosen home by providing no-cost preapprovals! To learn more about how we can help you secure your new home, call FHL Texas today at 1-800-990-LEND (5363).