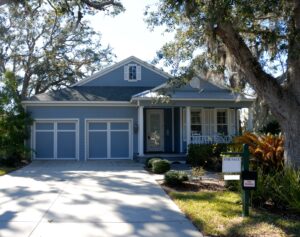 A home purchase is significant for many reasons. When you buy your property, you secure one of the most important spaces of your life, one where you can establish community roots and raise a family. The purchase is also significant because it is a large financial investment, one that requires a significant initial purchase but also one that can help you financially as the years pass. When you consider both how hard it can be to find a space that feels "just right" and how much of a financial commitment you are making, it becomes clear that the process can prove challenging. One way to make it easier is to secure a pre-approval for the home that you want.
FHL Texas supports people with different experiences and different aims in homebuying. If you are a first time buyer, you face the obstacles of less experience and the absence of a property sale to help pay for a new space. We can make your initial foray into buying a home easier by providing a no-cost pre-approval. What this does is establish your ability to secure the loan you need for the property you want. With that assurance, a seller can feel more prepared to accept your offer! This is one of many ways we can make your experience with the real estate market easier, and just one advantage to trusting our guidance in matters of mortgages and home sales.
Challenges Faced By First-Time Homebuyers
Engaging with the real estate market can be challenging even for someone who has bought and sold several homes. With that said, first-time buyers face additional disadvantages. One is that they are not familiar with the processes of searching for the right home. They also have less familiarity with mortgage terms and types, and will not have a property sale adding to their funds that they can use to make a down payment. This can make entering the market especially challenging, and in some cases may scare people away from trying.
If you are ready to buy your first home, we are happy to support you. In addition to helping you better understand different mortgage terms and how they might benefit you, we can provide information on our no-cost pre-approvals. With yours secured, you can have an easier time securing an agreement on a property that you want.
What A Pre-Approval Does For Your Efforts To Secure A Home
If a seller has multiple offers on their home, or if they have concerns about your ability to secure the loan you need, they can hesitate to sell to you. These issues can lead to frustration, as you may encounter several properties you want but are not able to secure. A pre-approval can help make your offer more attractive as well as more reliable. What this does is provide an assurance from a lender that you will be approved for the loan that you need to buy the property. We are able to provide this at no cost to you in order to make your efforts less stressful. To provide the most useful form of support we can, we can take care to determine what loan type and terms you might require and ensure that the pre-approval you receive is for the right kind of mortgage.
We Can Help You Explore Different Loan Types
Loan terms and sizes vary, and you can receive the financial assistance you need from both private and government-backed entities. The "right" mortgage differs from one person to the next; with the right information, you can find which one is best for you. Both conventional and FHA loans are available to interested buyers, and both can be secured with smaller down payments. Government-backed FHA loans have the support of the Federal Housing Administration. They can be an accessible and safer option for new buyers and those with lower credit scores, but not every property will be approved to take them. Fannie Mae and Freddie Mac provide conventional loans, which are not government-backed and offer larger sums to borrowers. In addition to determining which is best for you, we can explore other options, such as VA loans. We can also talk to you about the different ways in which your mortgage can be disbursed and repaid.
A Home Purchase Can Be An Important First Step Toward Long-Term Financial Health
There are many ways in which homeowners benefit from owning their living spaces. One is the security that comes with having a home that is secured for the long term. You will not have to wonder what you will pay in a year when your lease renews, or when you jump to yet another apartment. You also have more control over your space, so you can renovate, paint, and make other changes as you see fit.
Another benefit is more financially oriented. As you pay off your mortgage, you build equity as you take on a larger stake in the property. When interest rates change in your favor, you can look into refinancing and actually lower the payments you need to make each month! This is something that we can assist you with. By gaining the right guidance with refinancing, you can make a change at the right time and see a welcome drop in your monthly payments.
Talk To FHL Texas Today About Pre-Approval And Its Impact On Your Ability To Secure Your Desired Home
By offering no-cost pre-approvals, we make it easier for buyers to secure the homes that most excite them. If you would like to learn more about this and other measures we take to help people interested in making a home purchase, please contact FHL Texas at 1-800-990-LEND (5363).